The School of Public Health's commitment to students is to provide an exceptional learning environment from wherever students choose to learn. The School focuses on its commitment to growing students and fostering public health practices based on Christ-like principles on a global level.
Campus Learning
The School of Public Health at Loma Linda University is uniquely situated on a beautiful hill overlooking the Inland Empire. The School of Public Health shares its campus with seven other health science schools which allows students to enjoy face-to-face interaction with professors and other students across the University. Our students are often engaged in student activities and on-campus worship experiences.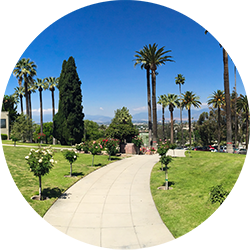 Online Learning
For more than 30 years, Loma Linda University School of Public Health has used satellite campuses to meet the needs of practicing health professionals unable to come to campus to pursue graduate studies. Now the School of Public Health offers quality online education to students around the world and meets the needs of many practicing health professionals who wish to further their career with a master's degree.
The School of Public Health has significant experience in offering distance learning master's degree programs. Students in our off-campus programs are full members of the LLU SPH learning community. As such, they receive:
An LLU SPH email account
Access to our e-Learning system, Canvas
Access to our e-Library services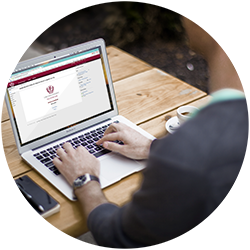 Continuing Education
The Continuing Professional Education program offers working professionals opportunities to learn about new research findings and approaches to improving public health. Programs include workshops, conferences, and lecture series.