World-wide Tobacco Control & Cessation
Almost 80% of the world's 1 billion smokers live in low- and middle-income countries, with no affordable smoking cessation products. In 2002 we received a $1 million grant to fight big tobacco in Southeast Asia. As of 2018, grants from the NIH, Pfizer and other organizations help fund our work in Cambodia, Laos and Mongolia. Our ultimate aim is to reduce tobacco dependence to zero.
In Mongolia, we are testing cytisine, a plant-based smoking cessation treatment, costing less than 30 USD for the entire course of medication. Using GIS software, we identify locations where tobacco vendors and companies violate World Health Organization (WHO) regulations on package and price of cigarettes.
In Cambodia, we've been able to increase the price of cigarettes from 0.20 USD to 0.45 USD per pack. We discovered that women chewing tobacco during morning sickness was associated with high rates of infant mortality.
Compensating for its decline in the West, Big Tobacco is growing in Southeast Asia and other parts of the world. Infants, toddlers, and young children are encouraged to smoke to decrease their appetite for food. A high density of vendors sell low-cost cigarettes to children near their schools.
"There is much work to be done and we need help. Private donors have allowed us to collect pilot data and publish papers to support submitting roughly $6 million in grants." - Pramil Singh, DrPH & Principle Investigator of Tobacco Research at Loma Linda University School of Public Health. 
Meet Our People
Jayakaran Job, MD, DrPH
Professor, School of Public Health
Jayakaran S. Job, MBBS, MD, DrPH, FACPM is a medical epidemiologist and academician with professional interests ranging from infectious disease control and maternal and child health to prevention of tobacco use particularly in global settings. With over 38 years of experience in the disciplines of medicine and health, Dr. Job currently serves as Professor in the School of Public Health (Global Health, Epidemiology/Biostatistics/Population Medicine) and the School of Medicine (Preventive Medicine, and Medicine), Loma Linda University, California, USA.
View faculty profile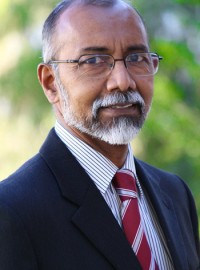 Meet Our People
Pramil Singh, DrPH
Associate Professor, School of Public Health
During the past decade, Dr. Singh's research has focused on the study and measurement of lifestyle exposures (diet, tobacco, physical activity) in population-based studies in the U.S. and Asia. He has authored or co-authored numerous reports in peer-reviewed scientific journals and has been a PI or co-I on grants from the NIH, DHHS, and ASPH. At Loma Linda University, he holds a joint faculty appointment in Epidemiology and Global Health and is the Director of the Center for Health Research.
View faculty profile