By mjchapman - May 15, 2017
By: Givan Hinds, MPH Global Health
School of Public Health
On March 15, a total of 22 Loma Linda University students and faculty finished their last assignments before Spring Break, walked or drove from their dorm rooms or apartments, and left their children with their spouses to embark on the 40+ hour journey to Masvingo, Zimbabwe. The project at hand was a collaborative health education initiative in the form of a one week Health Expo requested by local Seventh-day Adventist Churches in Zimbabwe. The aim of the initiative was to connect the community members of Masvingo with local churches for continuous health and wellness support beyond the week-long initiative. Short term mission trips are often the subject of debate because they seldom produce the kind of measurable, long-term behavior change that are a hallmark of successful public health projects. Yet, the participants in this year's week-long mission trip to Masvingo, Zimbabwe experienced first-hand how short term projects can teach valuable lessons in collaboration, flexibility, and perseverance, and can be the starting points for positive health outcomes.
The goal of this short term initiative was to host a Health Expo that would provide community attendees with health education through booths, breakout sessions, and lectures, as well as an opportunity to visit a clinician and receive free treatment or medication. We hoped that through this positive interaction with local community church members who provided these opportunities, Health Expo attendees would consider the Seventh-day Adventist Church as a haven for health in the community.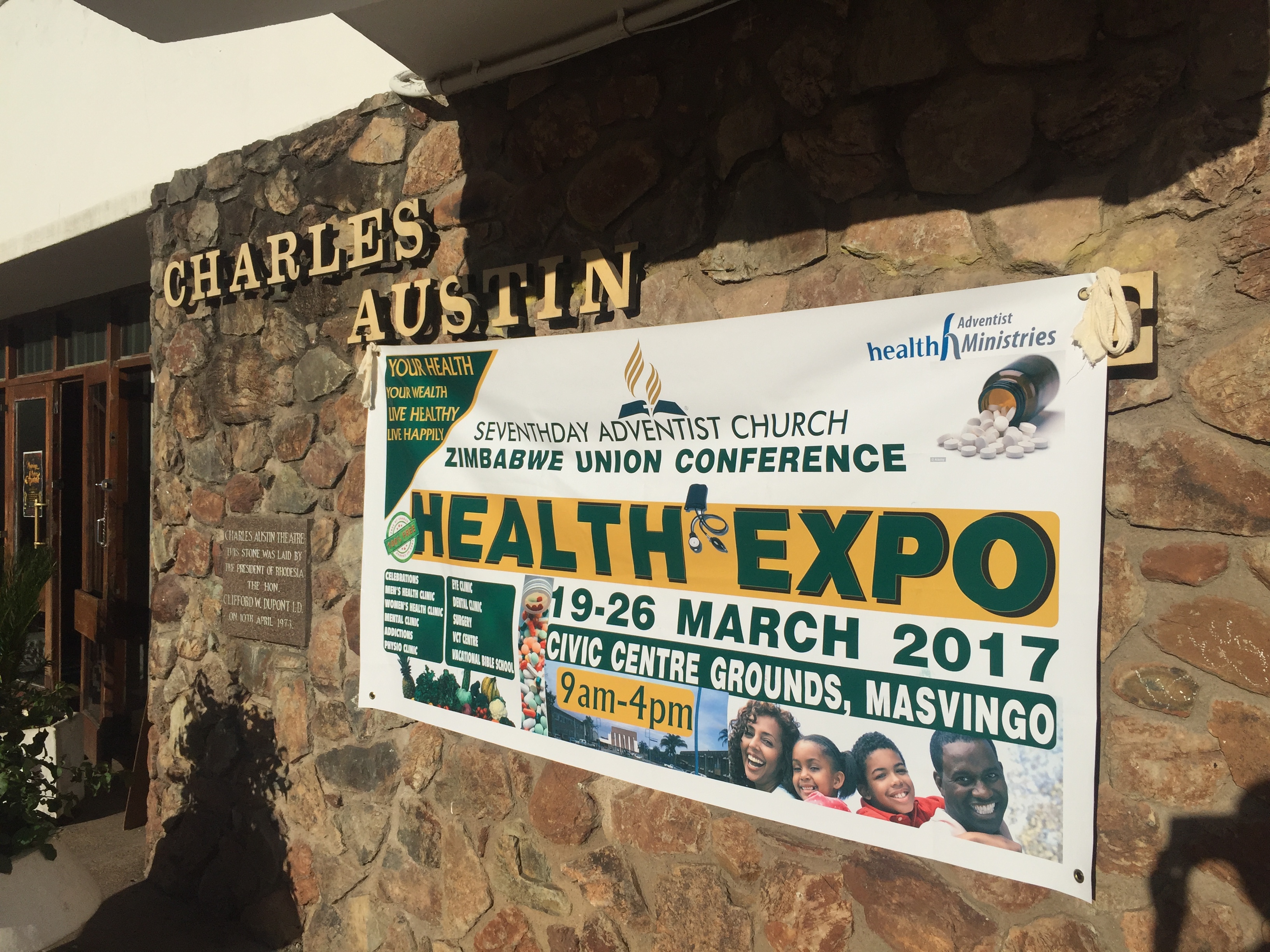 The health education component of the Expo was based on principles from the CELEBRATIONS and NEWSTART lifestyle programs of the Weimar Institute of California and Adventist Health Ministries. The program names are acronyms whose letters represent a focus in holistic health. The acronym "NEWSTART" stands for Nutrition, Exercise, Water, Sunlight, Temperance, Air, Rest, and Trust in God and "CELEBRATIONS" stands for Choices, Exercise, Liquid, Environment, Belief, Rest, Air, Temperance, Integrity, Optimism, Nutrition, and Social Support and Services. Both the LLU team and the local community church members spent many weeks combining and tailoring the curricula in order to provide a more holistic approach to well-being, where the focus was not mainly on physical health, but also on mental, emotional, social, and spiritual health.
The vision for our participation in the Health Expo was to provide technical assistance when needed for the local community church members who volunteered their time and energy at the Health Expo. While they translated when we could not communicate with the attendees, we ensured that they were supported in imparting health education and providing basic services. Too often, short term initiatives involve foreign takeover of decision-making and problem-solving—this partnership was meant to de-emphasize our leadership roles and emphasize the collaborative aspect of the Health Expo, which meant providing technical support and assisting with health education when needed. 
We continued to notice that through their manners, the deeper values of Zimbabwean hospitality and maintaining relationships began to shine through.
Collaboration
From the time we stepped foot in Zimbabwe, our interactions with the Zimbabwean people made us realize the cultural values that make them unique. For example, acknowledging another person by greeting 
them with the Shona phrase magadini or "how are you" is particularly important, especially when greeting elders. The Shona language is spoken by approximately two thirds of Zimbabweans, so we started learning these important social phrases as soon we could. We continued to notice that through their manners, the deeper values of Zimbabwean hospitality and maintaining relationships began to shine through.
As newcomers, we were pleased to be received with such warmth and friendliness, and we were also grateful that our intentions for the Health Expo were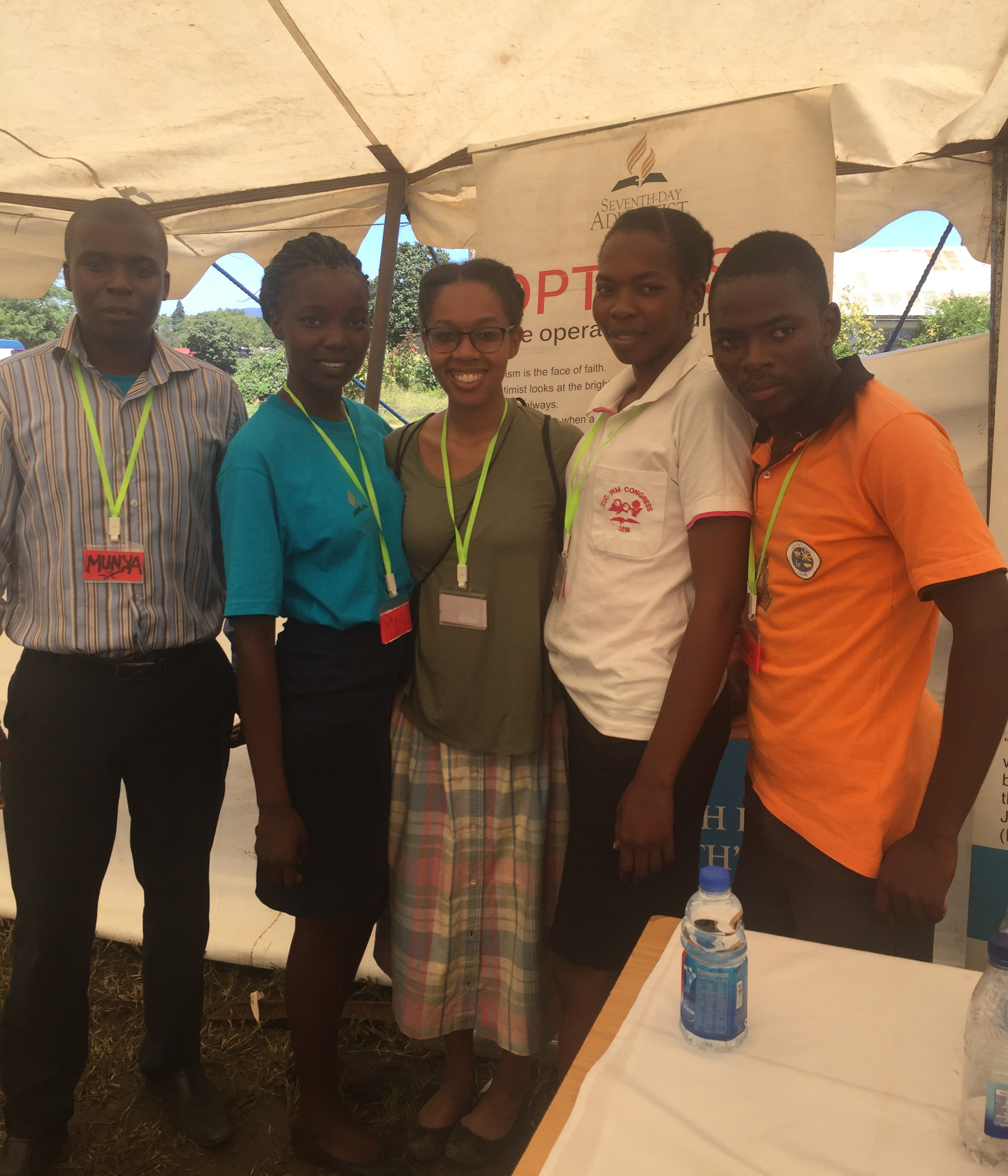 shared by the local community church members. Theytoo recognized that although the Health Expo would only last one week, its greater mission was to begin a long-term relationship with the attendees to spread the message of health and wellness throughout the community. As foreigners, we quickly understood that though we could help support the Health Expo, ultimately the local community church members would be the ones building relationships that could have positive long-term health impact on the community. Thus, our tasks included supporting the local volunteers, relieving them when they were tired, making sure they had their meals, and working with them to choose the best practices that would ensure the Health Expo attendees left with the health education and treatment they needed. 
Flexibility
While the long-term purpose of the Health Expo was to connect attendees with the church, the more immediate purpose was to meet their urgent health needs. After checking in at our registration table (which soon became a tent to accommodate increasingly large numbers), attendees filled out a contact information form which allowed the church to follow up with more information after the Health Expo.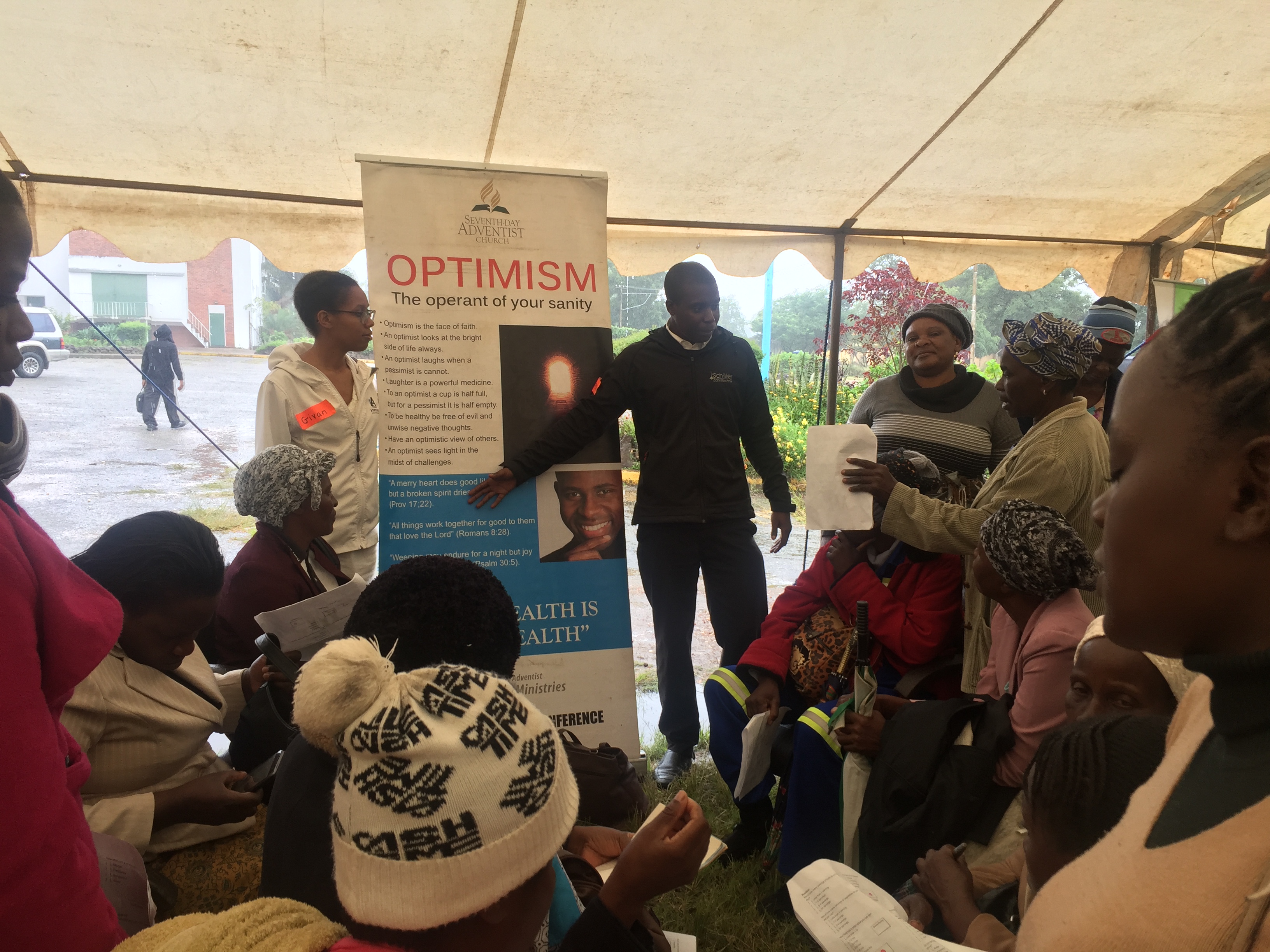 At registration, each attendee received a personal health survey. Each question served as a guide through the various booths (nutrition, exercise, temperance, beliefs optimism, and social support to name a few). Answering the questions according to their personal health allowed attendees to make the connections between their health practices and the new information they learned. After listening to health education messages, answering questions on each topic, and receiving a stamp from each booth, the attendee would be triaged by check out personnel. Triage allowed for a preliminary understanding of the attendee's urgent health needs so that clinicians of various specialties could provide necessary medications and or treatments free of charge.
It seemed as though the layout and organization of the Health Expo went through a complete overhaul on a daily basis. Not only did we have to consolidate booths, discontinue breakout sessions and lecture, and create a ticket system to keep track of attendees, but the sheer number of people made it necessary to pitch a separate tent just to register attendees. We saw an average of 600 people per day, and had to adapt our approach several times to accommodate the great need.
Perseverance
One of the unfortunate realities in public health is that the need for services will likely be greater than a team's capacity to meet those needs. As public health professionals, this can be very painful to face.
Each morning after sleeping in a comfortable bed and eating a full breakfast, the team met a line of at least 300 people waiting to receive services. Word of mouth quickly spread throughout the region that free services were being offered to everyone who came and stood in line. By the middle of the week, many from the rural areas reached our Health Expo and were able to see clinicians and listen to health education messages. We saw many children with skin diseases, women seeking gynecological exams, and elderly persons with severe chronic pain. The case of a 24-year-old who received nutrition counseling from one of our LLU nutrition students stands out. She was suffering from severe malnutrition and weakness due to HIV/AIDS. These interactions showed us our privilege, first as residents of a first world country, second as people with access to health and wellness resources, and third, as students who would return home to air-conditioned classrooms to study the very diseases we encountered overseas.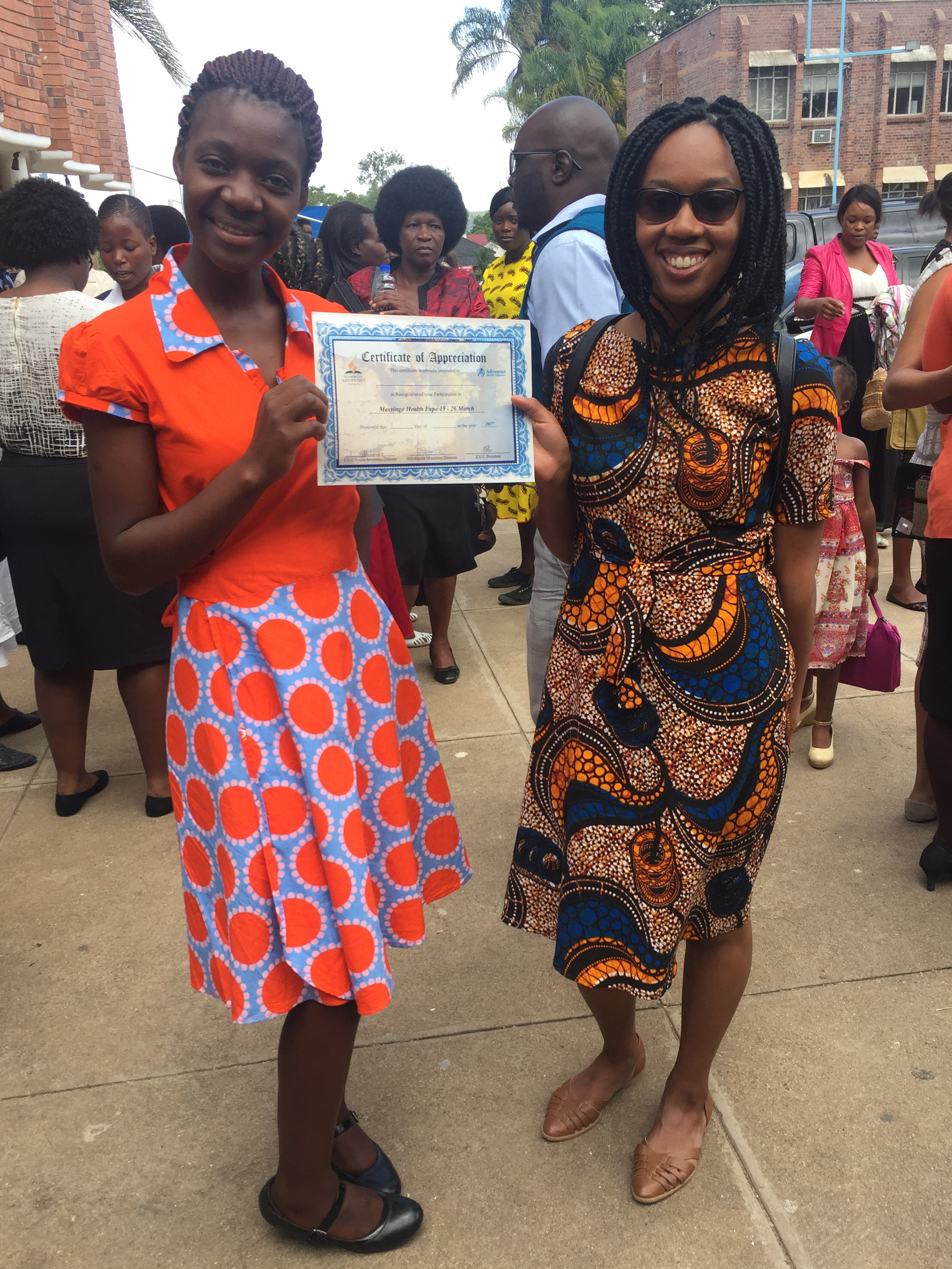 The field of public health requires its professionals to recognize their own privilege, and do everything in their power to address the issues they encounter. Not everyone in Zimbabwe could have received care from our Health Expo. We had a handful of dedicated clinicians who, on top of seeing hundreds of attendees daily, needed to remain healthy and available to see more people the next day. We learned that while it can be painful to turn people away, we needed to persevere through the hard times and trust that the long-term goal of helping connect the Health Expo attendees with the local community church members would have a sustainable impact on the health of the community.
Terisha Gamboa, a graduating Master of Public Health student with a Health Education and Promotion concentration, was in charge of manning the Exercise and Temperance booth as well as the checkout area. She reflects on her experience:
"I think we did bite off more than we could chew with the plans that were made initially, but we learned to make the necessary changes to execute the Health Expo that met the major needs of those attending. Spending time in fellowship with our counterpart volunteers and immersing ourselves in the culture and community was such an enriching experience. I, personally, felt very proud of our counterparts, their dedication and hard work speaking to the community members, and being well-versed in their health lectures. We all worked hard in different areas of the project, and had to stretch ourselves in many aspects, such as in our skills and abilities, living situations, changes in the project circumstances, and more."
Ultimately, because of the dedicated efforts of over 216 local volunteers and around $8000 worth of medicines and medical supplies, a total of 2184 people were seen by a clinician during the Health Expo—180 attended the Men's Clinic, 518 attended the Mental Health clinic, 546 had teeth pulled at the Dental Clinic, and 150 attended the Physiotherapy Clinic.
The local Adventist churches in Masvingo are now known throughout the country as a hub of community members who care about the health of all Zimbabweans. The church plans to continue hosting Health Expos and follow up with the Health Expo attendees.
After wrapping up the Health Expo and parting with our fellow Health Expo volunteers, the LLU team learned more about the country's history by traveling to the Great Zimbabwe Ruins, a region featuring a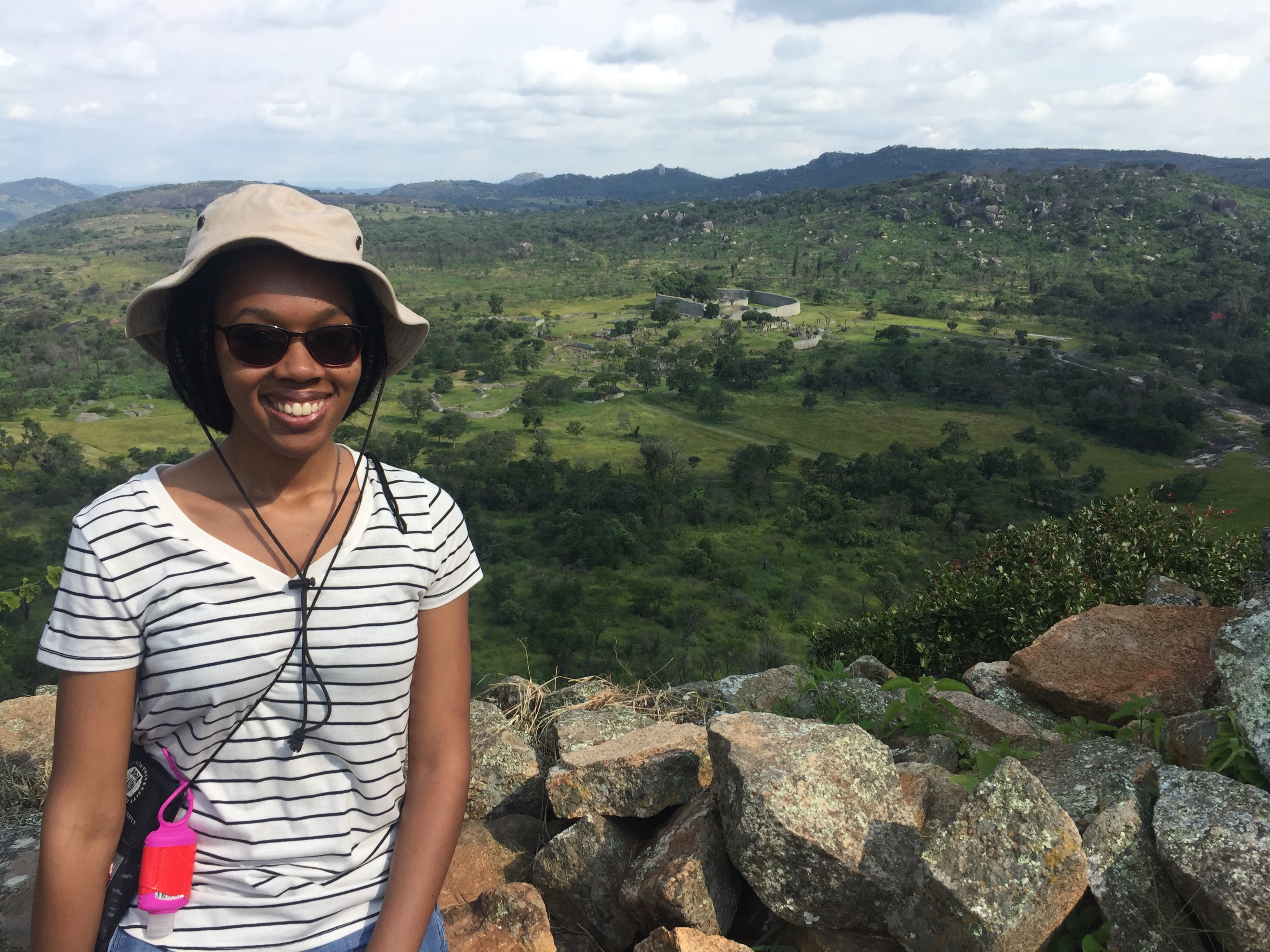 national monument dating back thousands of years. The region has been declared a UNESCO World Heritage site since 1986 and is only 30 kilometers from the town of Masvingo where the Health Expo was held. Each area we visited boasted an elaborately built stone structure, whether living spaces, walls for protection, or the circular monument called the Great Enclosure. It was here that our tour guide explained the etymology of the name of the country in which we had learned so much: "Zi-mba-bwe". In the local language of Shona, the term "Zi" means "big", the term "mba" referred to a house, and "bwe" is "of stone", making the country's name "big house of stone". Throughout our time we picked up several other Shona phrases. Yet, the one that seems most appropriate for our experience is ndatenda, or "thanks". One of our fellow volunteers, whose name is Thanks, said it best: "the best kind of giving is thanksgiving".
The lessons of flexibility, collaboration, and perseverance have definitely been received with an attitude of gratitude. We are thankful to have traveled, met new people, learned new skills, and come away with a well-rounded experience that will make us better public health professionals, and we owe that to Zimbabwe. Ndatenda, Zimbabwe!
---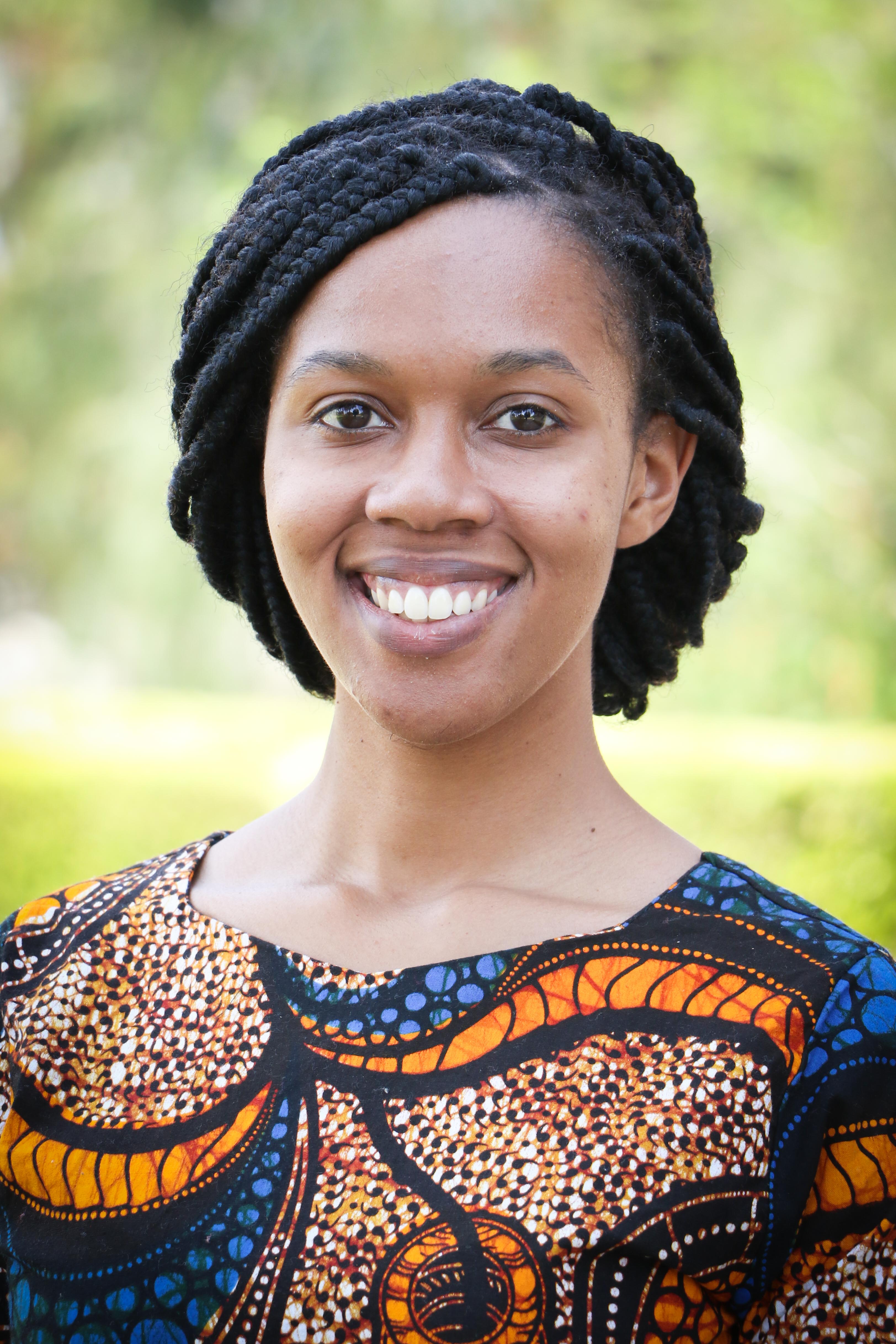 Givan Hinds is a Master of Public Health student concentrating in Global Health. Upon graduating on June 11, 2017, she plans to serve in the United States Peace Corps as a Community Health Specialist in Burkina Faso, West Africa. Her work will include working with local community counterparts to design, implement, monitor and evaluate health promotion programs focusing on maternal and child health. 
Learn more about a Master of Public Health in Global Health at Loma Linda University school of public health.