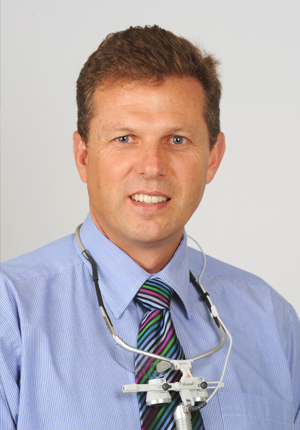 By mjchapman - August 20, 2018
Interview by Stephen Sledge, Director of Admissions & Alumni Relations
What is your current job title and position?
I am in solo practice as a medical doctor. In my specialty of dermatology, it is a privilege to attend to the needs of patients of all ages who present with surgical and medical dermatologic conditions. The name of the clinic is Preventive Dermatology. ​
Why did you choose to study preventive care?
I had completed a Masters of Public Health specializing in Preventive Care at Montemorelos University in Mexico. It is a Seventh-day Adventist institution that offers a wide range of undergraduate and graduate level academic degrees. Drs Dennis Blum and John Goley, graduates of LLU-SPH, were instrumental in setting up the program (which had previously been an off-site extension program run directly by LLU). All the course content was taught in Spanish, so I had to quickly come up to speed with this beautiful language. After graduating in 1994, I was asked to head up the Health Ministries Department at Weimar College in California. While teaching at Weimar, I recognized the need for a stronger academic grounding in order to more adequately prepare these young minds for service.
 
Why did you choose LLUSPH for your DrPH degree?
To be honest, it never once crossed my mind that I should attempt to gain an academic degree of this type from anywhere but an Adventist university. While I was studying to be a minister at Avondale College, I took a mandatory course during the second year of my theology studies in 1986 called "Issues in Science". While sitting at the back of the classroom one day, I stumbled across a solitary prospectus from LLU-SPH. It described a most interesting degree that I recall as something like Master of Public Health and Evangelism. After reading the course description, I knew that one day I would attend the university. It would take another 10 years, but I made it. While I was at Weimar College, I traveled down to LLU in 1995 to attend my first annual Healthy People series run by the School of Public Health. At that time, Dr. Goley introduced me to Dr. Glen Blix and a friendship was cemented. Dr. Blix was the single most influential person to encourage me to enroll at LLUSPH. Another notable person to encourage me was the respected Dr. Mervyn Hardinge. I  was blessed that the then Trans-Tasman Australian Union sponsored my studies at LLUSPH. ​
Tell us about your work as a wellness coordinator in Maine.
I left Loma Linda in order to accept an appointment at Parkview Hospital in Maine. The SDA hospital wanted to increase its presence and standing in the community, and it was felt that this could partly be achieved through community health education. Although there had been some very able and dedicated staff to run such programs, no-one had the academic qualifications nor requisite training to lead out in some high-level initiatives. Mr. Jon Gepford was the CEO at the time, and he appointed me as the hospital's first of Director of Wellness. It was a senior management position, where I was directly responsible to the CEO. One of the mandates was to set up a community-based wellness center. This ended up becoming impossible due to financial challenges experienced by the hospital. I was also the head of rehabilitation services such as Speech Pathology, Physical Therapy, etc. An excellent community lifestyle change program had been running for a while there under the leadership of LLU graduate Dr. Timothy Howe (internist) with great support from other LLU trained physicians and surgeons such as Dr. Gaylen Johnson, Dr. Gregory Penner, Dr. Ken Lombard, Dr. Larry Losey amongst others. Thanks to the solid statistical training I had received at Loma Linda, I was able to collect and analyze data from the "Lifestyle Choices" that showed how the program made a significant impact on many physical, mental and biochemical parameters. In turn, the data was then used to convince local health insurers that the cost of this community-based lifestyle change program should be covered for its membership. And indeed some of the largest insurers in the state came on board. Wellness programs for the hospital employees was also another step that was taken, as well as corporate health programs for some small and large businesses in the state. 
During my time in Maine, I also accepted a call to be the Health Ministries Director for the Northern New England Conference of Seventh-day Adventists. This was a voluntary position and provided me with the opportunity to travel throughout those New England states and run training and health programmes for various churches.
A fun initiative was the Vibrant Life wellness camps conducted at Camp Lawroweld in the heart of Maine. These one-week live-in lifestyle change program on Lake Webb attracted participants from around the USA as well as overseas. 
I had still not completed my thesis at the time of moving to Maine, and much of my spare time over the ensuing months was used to hammer it out. I was able to graduate on schedule in 1999.
I left Parkview Hospital in order to pursue medical studies back in my homeland of Australia. While studying Medicine at the University of Tasmania (UT), I worked with the public health / epidemiologic research arm of UT known as Menzies Research Institute (MRI). The institute was conducting some very high profile research under the able leadership of its Director at that time, Dr. Terry Dwyer. MRI is a collaborating center for the World Health Organization, and with terms of reference that related to supporting non-communicable disease surveillance in the South Pacific. As a medical student, I was placed in charge of that division within MRI. This had me traveling to places such as Fiji and Western Samoa in order to set up the surveillance programs that we had established in collaboration with WHO. 
We were then asked to set up a similar program in Vietnam for their Ministry of Health. I then became the lead author of a grant that was funded to the tune of A$2 million for this vital work in Vietnam.
How do you feel the DrPH program helped you prepare for your career?
The program at LLU gave me a nicely rounded perspective across many fronts. I enjoyed the grounding in anatomy, physiology, biochemistry, histology, nutrition, and pharmacology. Subjects that related to research methods and epidemiology were very important in not only learning how to conduct research but also interpret the research of others. The DrPH provided a nice cross section of many disciplines and was invaluable in gaining a broad understanding of lifestyle medicine. There is a vibrancy about the LLU campus, where students of various disciplines often have opportunities to interact with each other. So many last friendships were formed at that time with students and staff, and networking opportunities continue even to this day. I availed myself of various part-time work opportunities while a student. That included working with Dr. Linda Hyder-Ferry with her research in smoking cessation. I also conducted smoking cessation programs under Dr. Warren Peters at the Center for Health Promotion.
How has your DrPH impacted your dermatology work?
Clinical medicine may seem to be the antithesis of public health. And in some aspects, it is, especially in my specialty of dermatology. But as in medical studies as well as clinical work, my public health focus (especially with my interest in lifestyle medicine) has really helped to guide and inform my choices and how I counsel my patients. There are in fact numerous opportunities for me to intervene at the level of lifestyle in my patients. So many diseases of the skin are related to poor lifestyle choices. There is a whole slew of pathologies that have a direct connection to obesity, diabetes, smoking, alcohol consumption, etc. Sun exposure and the consequent risk of melanoma and non-melanoma skin cancers is a huge issue in Australia. Though curative (eg/ surgery) approaches may be required in the first instance, there is an obligation to discuss the prevention of subsequent cancers. By the way, I don't practice cosmetic dermatology as I just couldn't seem to figure out how to mesh it with my interests in prevention and lifestyle medicine!
 
How have you seen the field of public health change over the past 20 years?
Technology has come a long way in 20 years and certainly makes it easier to collect, analyze and disseminate data and research findings. Public health messages are easier to prepare and broadcast. And the impact of these is certainly being felt in Australia with plummeting prevalence of smoking, for example. There is simply a greater level of awareness because, in part, of the way, we are able to get messages out to the public. Smartphones (and the associated third party apps), Fitbits and other technologies are helpful. Although disruptive technologies have not had a great role to play in public health as it has to the banking and other sectors, I am sure it is coming.