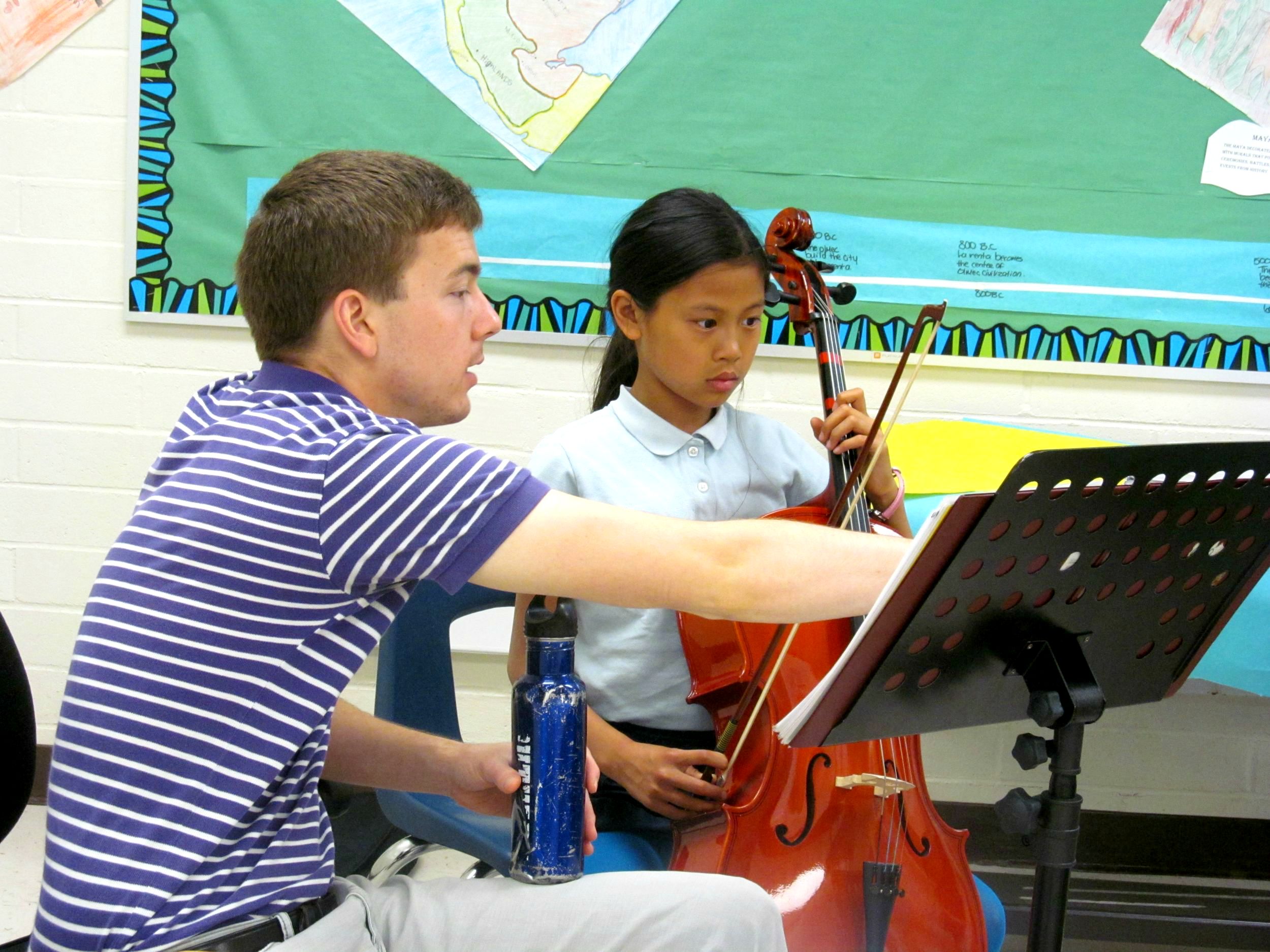 By migramirez - March 2, 2015
La Escuelita: A Family Resource Center of Loma Linda University offers programs especially for families in the San Bernardino area. In the last 10 years La Escuelita has become something cherished by the community. We have seen many kids grow up in the program. Although sometimes one cannot see the impact it makes in a day in a family, we have been amazed at seeing the impact over a decade through our Community Kids Connection (CKC) Tutoring and CKC Music classes. Loma Linda University students volunteer once per week during the school year to serve as academic tutors or music teachers. Because of their service, La Escuelita is able to offer after-school opportunities three nights per week in two different locations to kids ranging from 5-18 years old. Last school year over 155 LLU students volunteered with CKC Tutoring and Music. One family's testimony can provide a glimpse of how La Escuelita is changing the community for the better. Claudia is a CKC mother who has been bringing her three sons to CKC Music and CKC Tutoring. Her eldest son is now 18 years old and is currently a musician and singer for a mariachi group that performs nationally and internationally. Claudia is very proud of her three musician children. Her children have also taken full advantage of the CKC Tutoring program. They excel in school and numerous times they have ranked at the top of their classes. Here are a few words from Claudia (translated from Spanish):
As parents, La Escuelita has been very important in our lives because they offer programs we can take part in. We have learned how to be better parents; every day we're here we learn something new. My children are now very advanced in music. In school, they are better students thanks to CKC Tutoring… I want to give thanks to everyone that is involved in offering these programs. May God bless each person involved in making this a reality.
Just a few short weeks ago, Claudia's son was recognized at school for his academic excellence. But the impact goes beyond learning and excelling. Claudia's children also view their tutors as role models. Claudia has shared with the La Escuelita staff that her children frequently tell her, "Mom, I want to be like my tutor when I grow up. I also want to dress like them," referring to our student's professional dress. La Escuelita volunteers may not realize the impact they make since many can only volunteer for one year, but the effort they make in being present every week for the children of the community goes a long way. La Escuelita would not be the enriching program it is without their passion and involvement. To find out more about the children, teen and adult programs offered through La Escuelita: A Family Resource Center of Loma Linda University or to get involved, go to caps.llu.edu.
"In teaching you cannot see the fruit of a day's work. It is invisible and remains so, maybe for twenty years." – Jacques Barzun