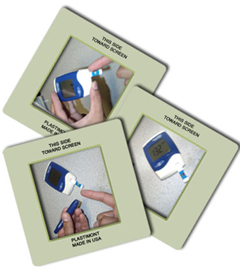 Diabetes is a problem that affects millions of people among various ages and backgrounds. The prevalence is increasing and the number of new cases reported each year is growing at alarming rates particularly among special populations of Americans. Diabetes does not discriminate by age, ethnicity, or socioeconomic status. Although certain populations of Americans are more affected than others, particularly minority seniors.
In June 2001, the Associated Schools of Public Health (ASPH) and the Health Resource and Services Administration (HRSA) granted funds to the OPHP for the development of a self-management intervention for seniors living with Type 2 Diabetes in the city of San Bernardino, California. The Diabetes project was targeted to African/Black Americans and Latino seniors over the age of 55 residing within the zip codes of 92408, 92410 and 92411.
The purpose of the project was two fold: 1) To provide disease prevention and health promotion services to uninsured and underinsured seniors in one of the most diverse and resource deprived cities in Southern California; 2) To strengthen relationships between academic and proximal communities within the scope of public health through partnerships with faculty and students working collaboratively with community partners to improve the health of seniors.