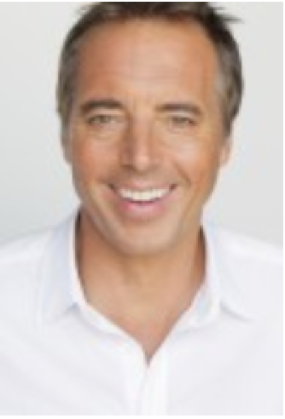 Dan Buettner, Author
Founder & CEO , Blue Zones, LLC, National Geographic Fellow
Keynote Address: March 3, 8:00AM
Dan Buettner is an explorer, New York Times bestselling author and National Geographic Fellow. He founded Blue Zones®, a company that puts the world's best practices in longevity and well-being to work in people's lives. His books The Blue Zones: Lessons for Living Longer from the People Who've Lived the Longest and Thrive: Finding Happiness the Blue Zones Way appeared on many best seller lists and both continue to be featured in national and international media. Buettner's colossal research effort on happiness has found four locations around the world with the highest reported well-being. In the societies he visits, it's no coincidence that the way people interact with each other, shed stress, nourish their bodies, and view their world yields more happiness and good years of life. In 2009, Dan Buettner and his partner, AARP, applied principles of The Blue Zones to Albert Lea, Minnesota and successfully raised well-being and lowered health care costs by some 40%. He's currently working with Healthways to implement the program in three Beach Cities of Los Angeles; Fort Worth, Texas; Kauai, Hawaii; and the entire state of Iowa. Their strategy focuses on optimizing the health environment instead of individual behavior change. Writing in Newsweek, Harvard University's Walter Willet called the results "stunning." Dan also holds three world records in distance cycling and has won an Emmy Award for television production.
---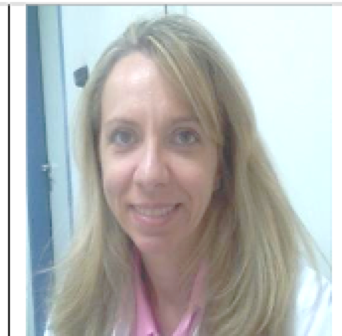 Christina Chrusohoou, MD, PhD
Cardiologist
University of Athens, Greece
Symposium: DECIPHERING THE BLUE ZONE AREAS
Dr Chrysohoou studied in the Medical School of the University of Patra (1986-1992) and in 1/1993 she received her Diploma in Medicine (MD) , in 2000 she passed Cardiology Boars and gained PhD on Diastolic Function of the Heart. In 2000 she underwent training in echocardiography at St Georges Hospital, University of London, UK. She has  a Certificate in "Epidemiology and Medical Statistics", London School of Hygiene    and Tropical Medicine, UK; a Post-doctoral Fellow at the Cardiology Department of Veterans Affairs Medical    Center, Washington DC, USA  (2004-2005). From 3/2014 to 8/2014  she was a Visiting Scholar at Emory Medical School (ATLANTA) in cardiology, where she gained a Level II certification in cardiac MRI and training in 3D invasive echo. She has given 226 invited lectures in topics of her expertise (heart failure; cardiovascular imaging; preventive cardiology; arterial hypertension; lipids; aging).Dr Chrysohoou is an author of 270 original research and review articles published in international peer reviewed journals (mean IF 3.2, citations 9000+) and several books chapters.  She has also participated in approximately 1050 abstract presentations in international and national conferences (including the European Society of Cardiology annual congress, the American College of Cardiology and the American Heart Association annual sessions). Dr Chrysohoou has received 20 national and international awards for her research. and serves as a reviewer in several international journals.
She has also participated in several National and mostly International press conferences on cardiovascular epidemiology; rehabilitation; aging. From 2006 up to now she is Head of the Epidemiology Clinic and Heart Failure Unit of the first Cardiology Clinic of Athens (Directors Prof C Stefanadis and  Prof D Tousoulis) Honorary article in Circulation (AHA) 17/4/2007 European Perspectives in Cardiology-Spotlight: Christina  Chrysohoou f67-f68.  https://www.ncbi.nlm.nih.gov/pubmed/
---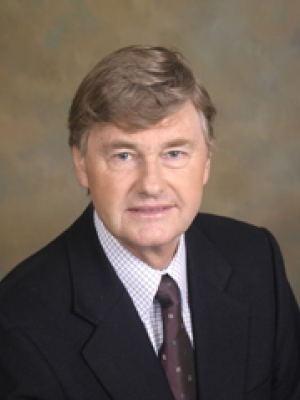 Gary Fraser, MBChB, PhD
Principle Investigator, Adventist Health Study- 2
Associate Dean of Research, School of Public Health, Loma Linda University
Symposium: BLUE ZONE AREA SCIENCE
Gary Fraser is a New Zealander, who received his MB ChB (medical degree, University of Otago), and PhD (University of Auckland). As a post-doctoral fellow (Laboratory of Physiological Hygiene, University of Minnesota), he became experienced in conducting small feeding trials. This led to the first study of effects of walnuts on blood lipids at Loma Linda University (LLU). 
Fraser also has a graduate diploma in Mathematical Statistics (University of Auckland), and in 1995-96, an NIH research fellowship supported a year at Cambridge University, U.K. working on measurement error issues in nutritional epidemiology, leading to several publications. 
Soon after joining the faculty at Loma Linda University in 1979, Gary Fraser received an NIH Preventive Cardiology Academic Award leading to his first book, Preventive Cardiology (1986). In 1987 he became director of the AHS-1 cohort of California Adventists, assisted by talented colleagues, published influential papers regarding diet, cancer, cardiovascular disease, and life expectancy. The press and the National Geographic magazine (2003) noticed the dramatic results about longevity in California Adventists, and Loma Linda became the U.S. "Blue Zone". 
Over 30 years Fraser has served on many NIH review panels, has been awarded 7 large federal grants, contributing about $30M toward the research effort at LLU, and has mentored many post-doctoral fellows. In 2001 a National Cancer Institute grant funded a new nation-wide cohort of Adventists consisting of 96,000 members nation-wide. Fraser has authored or co-authored nearly 200 peer-reviewed articles and published two well-reviewed books (Oxford University Press). He is an active clinical cardiologist, Fellow of the Royal Australasian College of Physicians (FRACP) and the American College of Cardiology (FACC).  
Gary Fraser is married to Sharon, has four grown children, enjoys hiking and six grandchildren.  Fifty years ago he obtained an Associate degree in piano performance and still finds this relaxing and enjoyable.
---
Este Geraghty, MD, MS, MPH, GISP
Chief Medical Officer, ESRI
Dr. Este Geraghty is the Chief Medical Officer and Health Solutions Director at Esri, headquartered in Redlands, California. Dr. Geraghty leads the health and human services sector whose mission is to transform health through the strategic implementation of a GIS platform that improves decision-making, increases efficiencies, and facilitates collaboration at local and global scales.
Formerly the Deputy Director of the Center for Health Statistics and Informatics with the California Department of Public Health (2013-2014), Dr. Geraghty led the state vital records and public health informatics programs. There she engaged in statewide initiatives in meaningful use, health information exchange, and interoperability. She also led the development and launch of the state's first health open data portal which now hosts more than 400 datasets from 12 health and human services departments.
From 2007 to 2015, Dr. Geraghty served as associate professor in the Department of Internal Medicine at the University of California at Davis. Her research focused on using geographic information systems to influence health policy and advance community development programs. She has authored research in diabetes outcomes, pesticide exposure modeling, statewide mental health service access and utilization tracking systems; asset and disparity mapping of youth outcomes, and index development for youth well-being and vulnerability.
Dr. Geraghty received her medical degree from UC Davis in 2002 and has degrees in Medical Informatics (MS) and Public Health (MPH), is a certified public health professional (CPH), and a Geographic Information Systems Professional (GISP). She was the recipient of the Larry L. Sautter Golden Award for innovation in Information Technology as a part of a team developing an electronic medical record data discovery solution.
---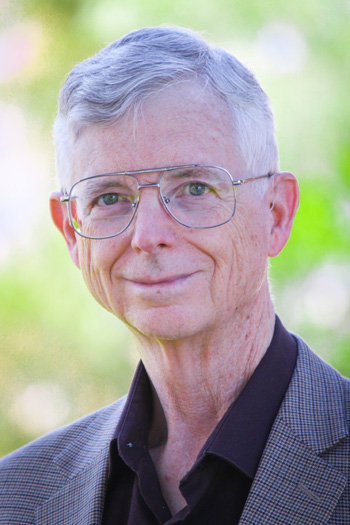 Jerry Lee, PhD
Professor, School of Public Health, Loma Linda University
Adventist Health Study-2, Research Team
Symposium: DECIPHERING THE BLUE ZONE AREAS
Dr. Lee became an RN in 1973 based on his Army training and experience and received a PhD in experimental social psychology in 1976 from the University of North Carolina, Chapel Hill. Since joining the Loma Linda University, School of Public Health faculty in 1983 he has served as Director of the School of Public Health Computer Center, Interim Director of the Center for Health Research, and Associate Chair and Chair of the Department of Health Promotion and Education. He has engaged in wide-ranging research consultation, served on or chaired more than 70 doctoral dissertation committees and publishing more than 100 peer-reviewed papers.  His interests include religion and health, filial values and caregiving, cross-cultural research methodology, the theory of planned behavior with health behavior, and addictive behaviors.
---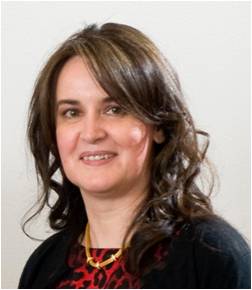 Mirjana Maletic-Savatic, MD, PhD, FAAP
Baylor College of Medicine
Mirjana Maletic Savatic, M.D., Ph.D., is a child neurologist and neuroscientist who is interested in human brain functions, particularly how we learn and form memories. Dr. Savatic graduated from the University of Belgrade School of Medicine, Serbia, in 1996, and continued her education in the United States. She completed her scientific postdoctoral training at Cold Spring Harbor Laboratory and medical child neurology specialty training at Stony Brook University, New York. In 2008, Dr. Savatic was recruited to the Jan and Dan Duncan Neurological Research Institute at Texas Children's Hospital and Baylor College of Medicine in Houston. The primary goal of Dr. Savatic's research is to decipher how environmental influences (from diet to physical activity) affect learning and memory. Ultimately, she aims to develop therapies to stimulate the formation of new neurons in the brain in a targeted, controlled manner so that we can safely treat neurological disorders associated with cognitive decline and depression. Her first independent paper, published in Science (2007), reported the discovery of a novel metabolomic biomarker enriched in neural stem cells, which enabled us to detect these cells in the human brain in vivo; with the collaboration of multiple groups around the world she has now extended this work in human patients. Dr. Savatic has received numerous prizes, including the Phillip R. Dodge Young Investigator Award (2007), the Brain Neuroimmunology Imaging Award from the Dana Foundation (2008), The McKnight Neuroscience of Brain Disorders Award (2009), and the Norton Rose Fulbright Faculty Excellence Award for Teaching (2016). From 2007 to 2010, she was also selected as one of the Best Doctors in America.
---
Timothy J. McKinney
Executive Vice President & CEO, United Global Outreach, Inc.
Timothy McKinney is the CEO of United Global Outreach. UGO leads the Bithlo Transformation Effort, a grassroots effort to undo over 80 years of generational poverty and neglect in a town once known as "The Nightmare before Christmas."
The Bithlo Transformation Effort focuses on nine issues: education, transportation, the environment, health care, basic needs, sense of community, economic opportunity, the arts – and housing. This model is recognized as a national model in place-based community and population health improvement. The Bithlo Transformation Effort has received national local recognition including a 2015 American Hospital Association NOVA Award (Florida Hospital & United Global Outreach) for collaborative community health improvement; a 2015 Roadmaps to Health Action Award from County Health Rankings & the Robert Wood Johnson Foundation; and the 2015 Hospital Charitable Services Award from Jackson Health Care. The District Orange County Commissioner recognized McKinney as the 2014 Citizen of the Year. Now UGO is expanding the transformation model around Central Florida.
While working in Bithlo, Tim has become a vocal advocate for the poor and homeless. He was recently appointed to the board of the Homeless Services Network, which administers federal grants for transitional housing, rapid rehousing, and permanent supportive housing for the homeless – including Veterans – in Central Florida. McKinney serves on multiple community boards in Central Florida including as first vice chair of Community Health Centers, Inc. (FQHC); the Homeless and Courts Committee of the Regional Commission on Homelessness; vice chair of the Continuum of Care board; and the Juvenile Justice Committee of the League of Women Voters.
---
Giovanni Pes, MD, PhD
Università degli Studi di Sassari, Italy
Symposium: DECIPHERING THE BLUE ZONE AREAS
Biography forthcoming.
---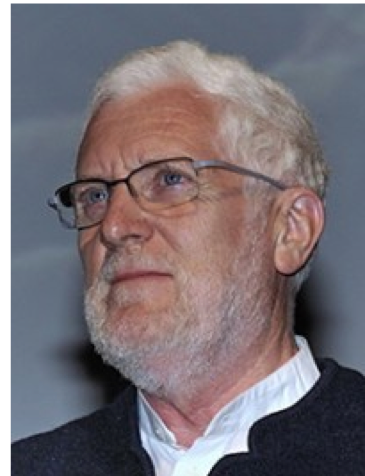 Michel Poulain PhD 
Tallinn University
Symposium: BLUE ZONE AREA SCIENCE
Michel Poulain was initially trained in astrophysics before obtaining a PhD in demography. He is Emeritus Professor at the Université Catholique de Louvain in Belgium and senior researcher at Tallinn University. His first field of interest was international migration and he is still involved in the development of the Migration Profile of countries like Madagascar, Mauritius, Comoros and Seychelles. Having met a family doctor interested in centenarians in 1992 he started to be interested in longevity studies and carried out investigations in the field of longevity that are still on-going. In 1999, in the context of the International Database on Longevity, he has been strongly engaged in age validation of people reaching extreme old ages named supercentenarians. Responsible for age validation of centenarians in Sardinia, he discovered that these true centenarians were not randomly distributed on the island but rather concentrated in an area that he named 'Blue Zone'. That was the starting point of worldwide investigations that pushed him to visit Okinawa, Korea, Caucasus… In 2005 he found and explored other Blue Zones around the world and he identified such areas in Nicoya (Costa Rica) and Ikaria (Greece). He recently published a paper summarizing the characteristics of the four Longevity Blue Zones identified so far. He was also involved in European-wide studies on ageing (FELICIE and MAGGIE, both EU funded projects) as well as in longevity (GEHA, Genetics for Healthy Aging, and the International Database on Longevity). His main research interest is the quest for longevity determinants with special emphasis on demographic, socio-cultural and anthropological perspectives.
---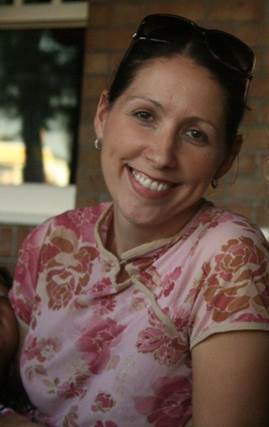 Rhonda Spencer-Hwang, DrPH
Associate Professor, School of Public Health, Loma Linda University
Dr. Rhonda Spencer-Hwang is an associate professor in the Loma Linda University (LLU) School of Public Health within the Center for Community Resilience.  She is an epidemiologist, with a keen interest in children's health promotion and conducting translational research, putting her findings into practice.  Over the past 5 years, she has been heavily involved with assessing the impact of environmental exposures within the nearby community of San Bernardino and has published on this work.  Based on her experience, Dr. Spencer-Hwang developed the Loma Linda University (LLU) Asthma Program, which was awarded a five year contract ($2.0 million) from First 5 Riverside Commission.  She has worked extensively with asthma in minority communities providing services and conducting research.  She is also the founder and director of the LLU Educational Theatre (http://educationaltheatre.org/) designed to engage community, especially children and their families as well as professionals.  In addition to her research with surrounding communities, Dr. Spencer-Hwang has also conducted research into the childhood experiences of centenarians and seniors living in the Loma Linda blue zone region (LLBZR), a community comprised of Seventh-Day Adventists known for their longevity.  With the knowledge that scientific evidence has linked childhood exposures and health practices with development of chronic and stress related diseases later in life, Dr. Spencer-Hwang sought to understand childhood experiences among resilient LLBZR centenarians.  Her experience and findings have inspired her to develop a number of initiatives to support children and their families. 
---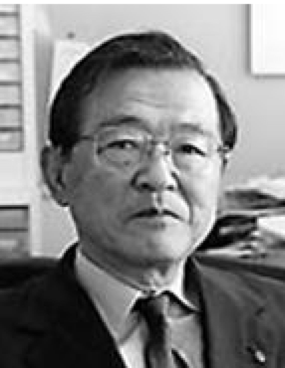 Makato Suzuki, MD, PhD
Director, Okinawa Research Center for Longevity Science
Principal Investigator of the Okinawa Centenarian Study
Symposium: BLUE ZONE AREA SCIENCE
Dr. Suzuki is a cardiologist and geriatrician. He is Professor Emeritus and former Director of the Department of Community Medicine at the University of the Ryukyus in Okinawa, Japan. Currently, he is Director, Okinawa Research Center for Longevity Science, in Urasoe, Okinawa. He recently retired from his position as professor in the Department of Human Welfare at Okinawa International University. He is Principal Investigator of the Okinawa Centenarian Study, a Japan Ministry of Health-funded study of the world's healthiest and longest-lived people. The study is entering its 36th year and is the longest continuously running centenarian study in the world. Dr. Suzuki has over 200 peer-reviewed scientific publications and his total publications number over 700 including scientific manuscripts, conference proceedings, books and book chapters on aging and health. As the first scientist to make a comprehensive study of Okinawan longevity, he organized a conference in 1995 in which the Director of the World Health Organization supported the declaration of Okinawa as a World Longevity Region. He was recently presented with the Nishi-Nihon News Award to recognize his lifetime contributions to health and well-being in Japan.
---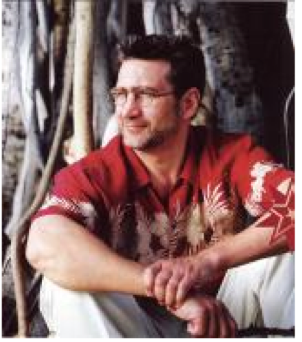 Bradley Willcox, MD, MSc
Co-Principal Investigator, Okinawa Centenarian Study
Medical Director, Department of Research and Planning, The Queen's Medical Center, Honolulu, Hawaii
Symposium: DECIPHERING THE BLUE ZONE AREAS
Dr. Willcox is a Physician-Investigator in Geriatrics. He currently holds the post of Medical Director, Department of Research and Planning, The Queen's Medical Center, Honolulu, Hawaii as well Associate Clinical Professor, Department of Geriatric Medicine, John A. Burns School of Medicine, University of Hawaii. Dr. Willcox is also an Investigator at the Pacific Health Research and Education Institute (PHREI) in Honolulu and Investigator, Geriatrics and Gerontology at Kuakini Medical Center. Additionally, Dr. Willcox works as Staff Physician, Orthopedic and Long Term Care Hospitalist Programs, The Queen's Medical Center and Medical Team Care Attending Physician, John A. Burns School of Medicine, University of Hawaii.
Dr. Willcox is Co-Principal Investigator of the Okinawa Centenarian Study and Principal Investigator of the U.S. NIH-NIA funded "Hawaii Lifespan Study". He received his Bachelor and Master of Science from the University of Calgary and his MD from the University of Toronto and subsequently trained in internal medicine at the Mayo Clinic and geriatrics at Harvard Medical School. He has published and lectured extensively in aging, nutrition and health, especially with reference to Okinawan longevity and has won numerous awards for his work. Dr. Willcox is currently funded by several research grants from the US National Institutes of Health including the Hawaii Lifespan Study (NIA) and the Prostate, Lung, Colon, Ovarian Cancer Trial (NCI) to study gene-environment interactions that lead to healthy aging and screening to lower cancer risk.
---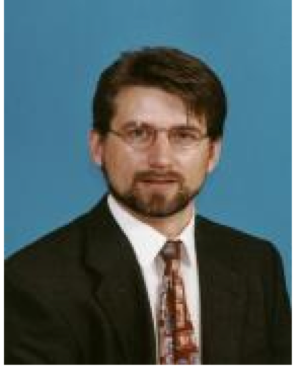 D. Craig Willcox, PhD
Co-Principal Investigator of the Okinawa Centenarian Study
Professor of International Public Health & Welfare and Gerontology, at Okinawa International University
Symposium: DECIPHERING THE BLUE ZONE AREAS
Dr. Willcox is an internationally recognized expert in healthy aging and cross-cultural gerontology with training in medical anthropology, gerontology and public health sciences.
A native of Calgary, Canada, he is currently Professor of International Public Health & Welfare and Gerontology, at Okinawa International University, and a Co-Principal Investigator of the Okinawa Centenarian Study, a U.S. National Institutes of Health and Japan Society for Promotion of Science funded study of the genetic and lifestyle determinants of exceptional longevity. Dr. Willcox is also Research Associate at University of Hawaii, Faculty of Medicine, Pacific Health Research Institute, where is a co-investigator on several NIH projects exploring the genetic epidemiology of healthy aging. He is also researcher in residence at Okinawa Research Center for Longevity Science.
After completing undergraduate work at the University of Calgary, Dr. Willcox trained in medical anthropology, gerontology and public health sciences at the University of the Ryukyus, where he earned his Master's of Health Sciences degree and at the University of Toronto where he earned his doctorate. He has published and lectured extensively over the past decade in the areas of human ecology and aging, as well as nutritional and public health approaches to successful aging. Besides the epidemiology of healthy aging, Dr. Willcox's current research interests include exploring the interconnections between aging and the disability process among the oldest old in both Okinawa and Hawaii.
Dr. Willcox is a member of several professional societies including the International Epidemiological Association and Gerontological Society of America, among others. His research work has been supported by the U.S. National Institutes of Health, U.S. National Institute on Aging, Medical Research Council of Canada, University of Toronto, The Japan Society for Promotion of Science, and the Japan Foundation, among other sources.
Dr. Willcox is also an adjunct associate editor for several top gerontology journals including the Journal of Gerontology: Medical and Biological Sciences and has co-authored two best-selling books on public health approaches to healthy aging, The Okinawa Program and The Okinawa Diet Plan. The Okinawa Program was a New York Times bestseller and nominated as Best Wellness Book of the Year (Books for a Better Life Awards) as well recognized as one of the Top 50 Books of the Year by both Barnes and Nobles and Amazon.com in 2001.
More information on Dr. Willcox's research and academic publications can be found at:okicent.org and orcls.org