Commencement 2017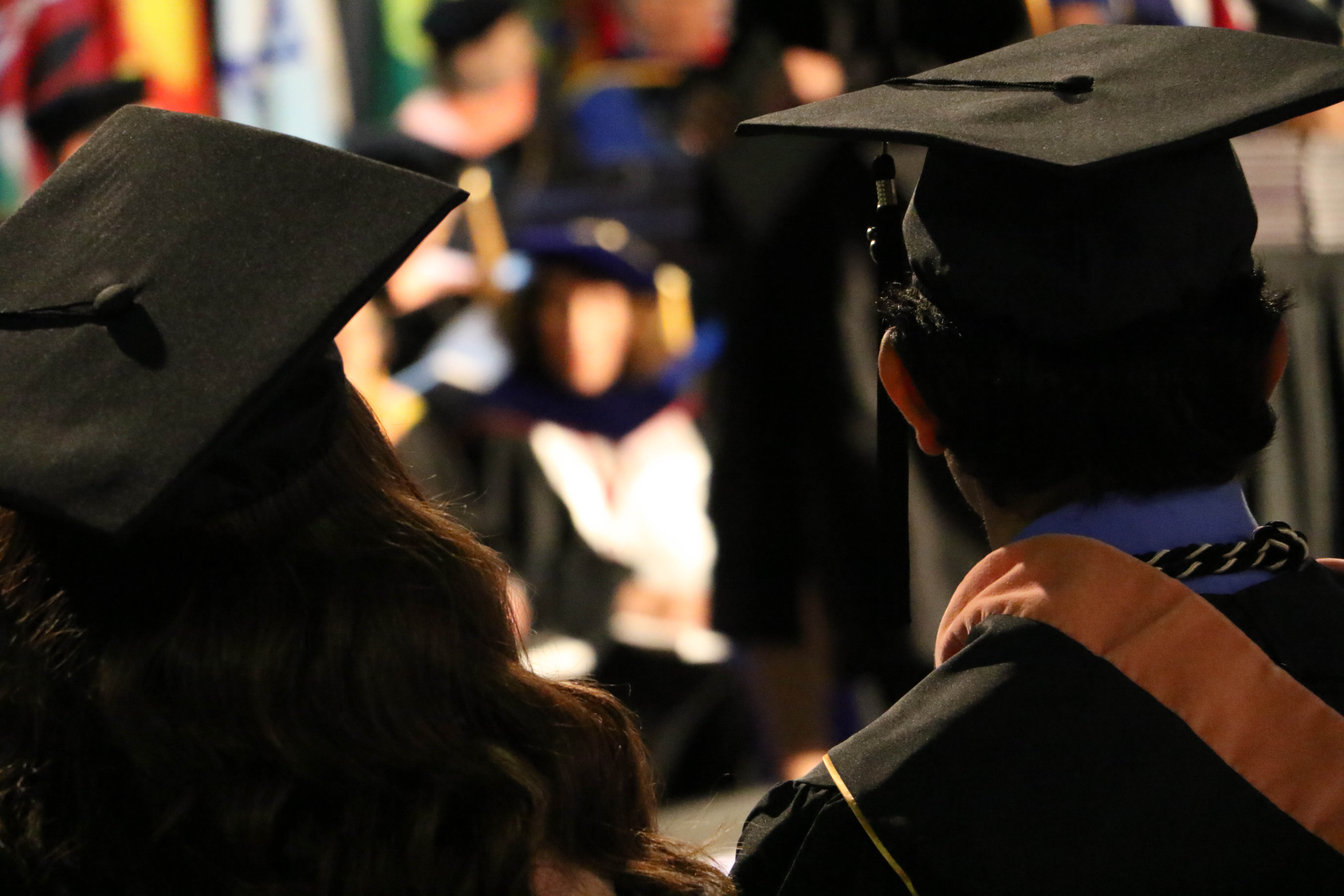 School of Public Health 2017 Commencement Events
11 For I know the plans I have for you," declares the Lord, "plans to prosper you and not to harm you, plans to give you hope and a future. Jeremiah 29:11
Rehearsal (mandatory) 
Thursday, June 8, 5:00 p.m.
Drayson Center
The rehearsal is coordinated by the SPH Office of Academic Records. The event will be held in the Collins Auditorium at the Drayson Center. Attendance is mandatory. Refreshments will be served promptly at 5pm followed by a walk-thru in the Gymnasium. Regalia will be handed out at this event; please bring picture ID.
Doctoral Hooding Ceremony
Friday, June 9, 11:00 a.m.
Campus Hill Church
The Hooding Ceremony is one of the highlights of graduation weekend for Doctoral students. This event provides an opportunity for you to honor your loved ones, and has become a tradition that you and your guests will not want to miss. After marching in your regalia, you will be joined by 1 to 2 faculty members (of your choosing) to hood you while you are on stage. This is typically done by your Dissertation Chair and committee member(s). A reception with light refreshments will follow in Linda Hall. The SPH Office of Academic Affairs will send RSVP information at a later date, along with further details of the event.
"Focus on Graduates" Vespers Service
Friday, June 9, 7:00 p.m.
Loma Linda University Church
The service will be held at the Loma Linda University Church. This non-denominational service is planned especially for you and your family. Come and enjoy. You do not need to RSVP, and regalia is not required.  All are invited.
School of Public Health Baccalaureate Service
Saturday, June 10, 9:00 a.m.
Loma Linda University Church
Baccalaureate is a worship service designed to showcase our graduates of all faiths and is open to your families and guests. Your classmates will be participating with short vignettes and music. You are asked to wear your regalia and assemble in front of Magan Hall near the Good Samaritan Sculpture by 8:15 a.m. for assistance with robing; service starts at 9am sharp. There is no formal marching order for this service.
NOTE: There will not be a place to leave personal items such as purses or coat jackets, so please arrange to leave these items with your families or plan to carry them with you. (This service is called a "baccalaureate service" but all students, including masters and doctoral degree candidates are included). Flower leis will not be permitted in the University Church, please advise your family members accordingly.
Graduation Reception
Saturday, June 10, 7:00 p.m.
Drayson Center Poolside
You and your family are invited to attend a reception at the Drayson Center, Poolside to celebrate your achievements. The SPH Office of Alumni Relations will send RSVP information at a later date.
School of Public Health Commencement Service - Conferring of Degrees (mandatory)
Sunday, June 11, 1:00 p.m.
Drayson Center
Attendance is mandatory unless excused by the University President. Please be at the Drayson Center by 12:00 noon for line-up. There are no tickets or passes for this event and seating is first-come.  You may invite as many family and friends as you would like to attend.  Commencement is typically over by 3:00 p.m. You will not be allowed inside the gowning area without your regalia on hand.  Family/friends ARE NOT allowed in the gowning area.  Several staff members will be available to assist you with robing and the lineup.  DO NOT BE LATE!  The academic procession will begin PROMPTLY at 1:00 p.m.
Loma Linda University Graduation Links: