Growing a New Lifestyle: Churches to begin garden project
By Jennifer Frehn
Members at two California Black Seventh-day Adventist churches will soon gain green thumbs as part of a community garden project put forth by AHS-2.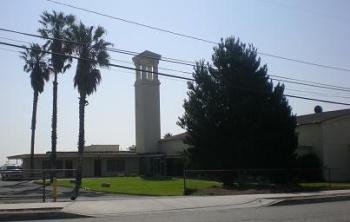 Patti Herring, associate professor for health promotion and education at Loma Linda University (LLU), and her students will help the San Bernardino 16th Street SDA Church and the Juniper Ave SDA Church develop plots of land to grow their own fruits and veggies. 
"Community gardens are the wave of the future," said Dr. Herring, who noted the project is on target with First Lady Michelle Obama's "Let's Move!" campaign, part of which is encouraging access to healthier foods.
Research shows that lifestyle diseases such as obesity and diabetes disproportionately affect Blacks/African Americans. Part of AHS-2's goal has been to determine why this is the case, then to put that information to use. Funded by a grant from the U.S. Department of Agriculture, the garden project brings two key factors of preventing some lifestyle-related diseases, shown to be a challenge in these communities: access to fresh produce and safe outdoor activities.
"I promised we were not just going to come into the community and take, take, take data and then they wouldn't hear from us again," Dr. Herring said. "This was a way for us to give back so we could improve their health and quality of life."
To prepare, Dr. Herring visited both churches and gave them their AHS-2 "report card" showing what percentage of the church members who are in the study had reported diabetes, high blood pressure, high cholesterol, etc. The report also stated the AHS-2 members' Body Mass Index (BMI), diet and lifestyle. Dr. Herring showed a video on the "Blue Zones," a book highlighting Loma Linda as one of five places where people tend to live longer.
"As soon as the video stopped playing, members at the churches beamed," said Dr. Herring, who described how the church members were motivated by the national coverage of the Adventist health message. "They are extremely excited about the community garden."
AHS-2 will have a demonstration plot at each site to serve as an example. Church leaders will also tend a plot. The remaining plots will be given to church families, who will recruit non-Adventist families in the community to share the space and join in health activities.
"There was definitely a lot of positive response for doing anything that would involve the community or church unity," said May Wang, an LLU health education MPH student involved in the project.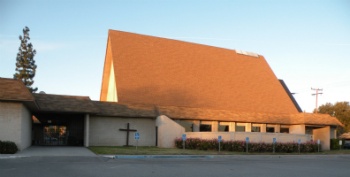 Activities will include health sermons, followed by potlucks and health education classes taught by LLU graduate students. There will also be a clinic set up to give health appraisals that include measuring blood pressure, height, weight, BMI, cholesterol and glucose levels. Students will be recording a step-
by-step process for these health crusades and gardens that can be repeated in any church. To Dr. RoWandalla (Candi) Dunbar, the health ministries director for the 16th Street Church, these activities will send a significant message.
"We have so many studies that show that Blacks have higher rates of this and that," Dr. Dunbar said. "From the outside, it looks like we're not trying. We want to show that there are communities that are actively trying to improve health, and that we are willing to make those changes to be healthier so we can be soldiers for Christ. I think it's important for all of us, no matter what age or health level."
Photos:
Juniper Seventh-day Adventist Church (top)
16th Street Seventh-day Adventist Church (below)