Principal Investigator

Gary E. Fraser, MD, PhD 
Professor of Medicine and Epidemiology. Born and largely educated in New Zealand. Main academic interest is how lifestyle, particularly diet, may prevent chronic diseases such as heart disease and cancer.
Co-Investigators

Larry Beeson, DrPH, MSPH
Associate Professor of Epidemiology. Involved with the Adventist Health Study since 1974. Cares for database management, data quality control, and the record linkage between Adventist Health Study-2 (AHS-2) and the National Death Index and state cancer registries.

Hanni Bennett
Senior Research Associate and AHS-2 Office Manager. Born in Germany, Hanni has worked for the Adventist Health Studies for more than 30 years. Major role in management of personnel and resources and the processing of questionnaires.

Terry Butler, DrPH, MPH
Assistant Professor of Epidemiology. Major role in recruitment of subjects and promotion. Born in Australia. A pastor and epidemiologist. Prior to current role was the Health Ministries Director of South Pacific Division.

Jing Fan, MS
Statistician of AHS-2. Born in China. Job duties include data management, statistical analysis and programming for developing new methods.

Ella Haddad, DrPH, MS
Associate Professor of Nutrition. Supervises the AHS-2 blood specimen preservation lab. Taught for many years at Middle East College in Beirut, Lebanon. Research interests include the adequacy of vegetarian diets and the role of nuts in a healthy diet.

R. Patti Herring PhD, RN
Professor of Health Promotion. Responsible for the recruitment of the Black/African American church members for the study.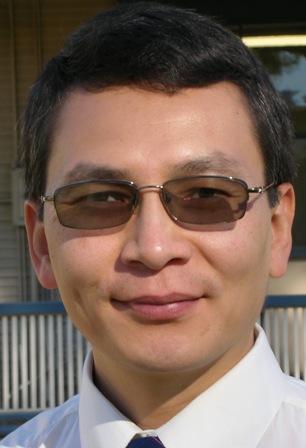 Yermek Ibrayev, MD, MPH
AHS-2 Postdoctoral Fellow. Born in the Republic of Kazakhstan. His research is aimed to finding the link between healthy lifestyle choosing and loyalty to cancer screening program.

Karen Jaceldo-Siegl, DrPH
Assistant Professor of Nutrition. Born in the Philippines. As head of the nutrition section of AHS-2, she is in charge of quality control of all aspects of the dietary data, including maintenance of the AHS-2 food database. She supervises the nutrient and dietary analyses of all foods reported by participants.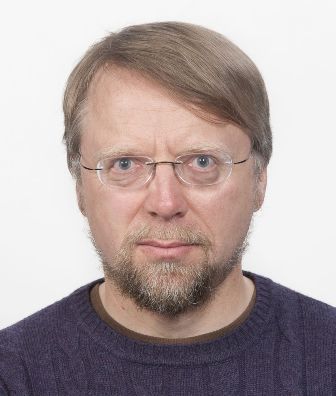 Bjarne Jacobsen, PhD
Visiting Professor. Working on the AHS-2 data set. Current emphasis is on reproductive variables in women. Main position is professor of epidemiology at University of TromsØ, Norway.

Synnove Knutsen, MD, PhD
Professor and Chair of Epidemiology. Born in Norway where she has worked with other major longitudinal research studies. Principal Investigator of the Adventist Smog Study in California.

Andy Lampkin, PhD, MA
Assistant Professor of Religion and Theology (Oakwood College), Director of the Oakwood AHS-2 office. Also working on a support grant to better understand Black Adventist perspectives on health research.

Susanne Montgomery, PhD, MPH
Professor of Health Promotion and Director of the School of Public Health Research Center. Born in Germany. Involved in studying social and behavioral causes of ill health in the U.S. and overseas.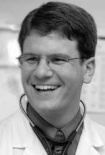 Michael Orlich, MD
AHS-2 Postdoctoral Fellow. Trained in Family Practice and Preventive Medicine.  PhD candidate in Epidemiology. Previously practiced Lifestyle Medicine at the NEWSTART® Medical Clinic of Weimar Center of Health and Education. Currently investigating the impact of lifestyle factors on mortality.

Nico S. Rizzo, MSc, PhD
Assistant Professor in Public Health Nutrition and Biology. AHS-2 Postdoctoral Fellow. Italian heritage, from Germany. Involved in analysis and writing papers on developing nutrient indices, dietary correlates of vegetarianism, and the association between diet and diabetes.

Joan Sabate, MD, DrPH
Professor and Chair of Nutrition. From Spain. Is in charge of the study dietary data quality control and the calibration study data. He is editor of the book Vegetarian Nutrition, published in 2001.

Yessenia Tantamango-Bartley, MD, DrPH, MPH 
Surgeon physician. Graduated from the National University of San Marcos in Lima, Peru. AHS-2 Postdoctoral Fellow. Currently investigating the association between selected foods and nutrients and cancer incidence.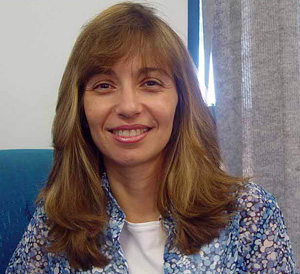 Marcia Cristina Teixeira Martins, PhD, MS, RD, RPh 
Professor of Food Science and Human Nutrition at the Adventist University of Sao Paulo (UNASP), Brazil. Pharmacist and dietitian. Recently joined the AHS-2 as a Postdoctoral Fellow to investigate the stability of vegetarian dietary patterns and associations with chronic diseases.
---
Adventist Religion and Health Study Research Team
Principal Investigator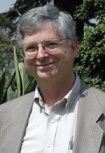 Jerry Lee, PhD 
Professor of Health Promotion and Education. Research interests include determining what specific aspects of religion account for better or worse health, as well as tracing biopsychosocial pathways to health.
Co-Investigators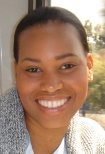 Sherma J. Charlemagne-Badal, PhD, MS 
Adventist Religion and Health Study Post-Doctoral Fellow. Trained in Social Policy and Social Research with a specialization in Health Services Research and Policy. From St. Lucia. Currently developing a health and wellbeing tool for use with the Sanitarium Health and Wellbeing Services in Australia..

Mark G. Haviland, PhD 
Professor of Psychiatry. Adventist Religion and Health Study research area is chronic pain; specifically fibromyalgia and irritable bowel syndrome (prevalence, risk factors, and disease burden).

Kelly Morton, PhD 
Associate Research Professor of Family Medicine and Associate Professor of Psychology. Research interests include the psychological and biological manifestations of religion on health.