The Power to Pivot: Claudia Allen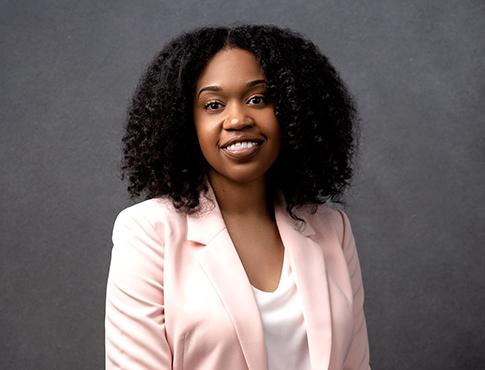 Claudia M. Allen, an internationally renowned speaker and Community Outreach Supervisor for Howard County Government's Office of Human Rights & Equity, will deliver her address at the Conferring of Degrees for Loma Linda University's (LLU) School of Public Health on Friday, June 10.
 
A former writing and literature professor at the University of Maryland, College Park, Claudia has dedicated herself to inspiring those around her to be agents of change. Her passion for global change caused her to make a significant pivot at the height of the pandemic, leaving a Ph.D. in English after almost five years. She is now a full-time advocate for racial equity, public policy and religious freedom.
 
"We have been talking a lot about pivoting here at LLU, in terms of how we need to shift towards focusing on what's needed for the future," said LLU School of Public Health's dean Dr. Helen Hopp Marshak.
 
"Claudia Allen is a powerful speaker with a passionate commitment to things that deeply matter in public health, such as human rights, creating equitable environments, public policy and transformational thinking. She embodies what we care about in public health."
 
Claudia left academia to transition into the public sector without any opportunities on the table. She did not understand the power and providence of her pivot until over a year later when an administrator in Howard County Government reached out to her about an opportunity to work for the Office of Human Rights & Equity. During this time, Claudia believed that it was God and God alone who amplified her platform. 
 
At the start of summer of 2020, Claudia had the opportunity to teach, preach and inspire people worldwide in countries such as the United States, South Africa, Australia and Ireland.
 
Claudia has written articles and book chapters on faith, racial equity and social justice in religious and non-religious magazines and journals. Her devotion to racial equity and human advocacy awarded her the Change Maker Award from the Andrews Academy Black History Committee in February 2021 and the (Inaugural) Drum Major for Justice Award given to her by Washington Adventist University during their Martin Luther King, Jr. celebration in January 2021.
 
The LLU's School of Public Health Commencement Ceremony will be held on Friday, June 10, at 1 p.m. (PDT) in the Drayson Center. The live ceremony will also be available on LLU's school website, Commencement | Loma Linda University (llu.edu).