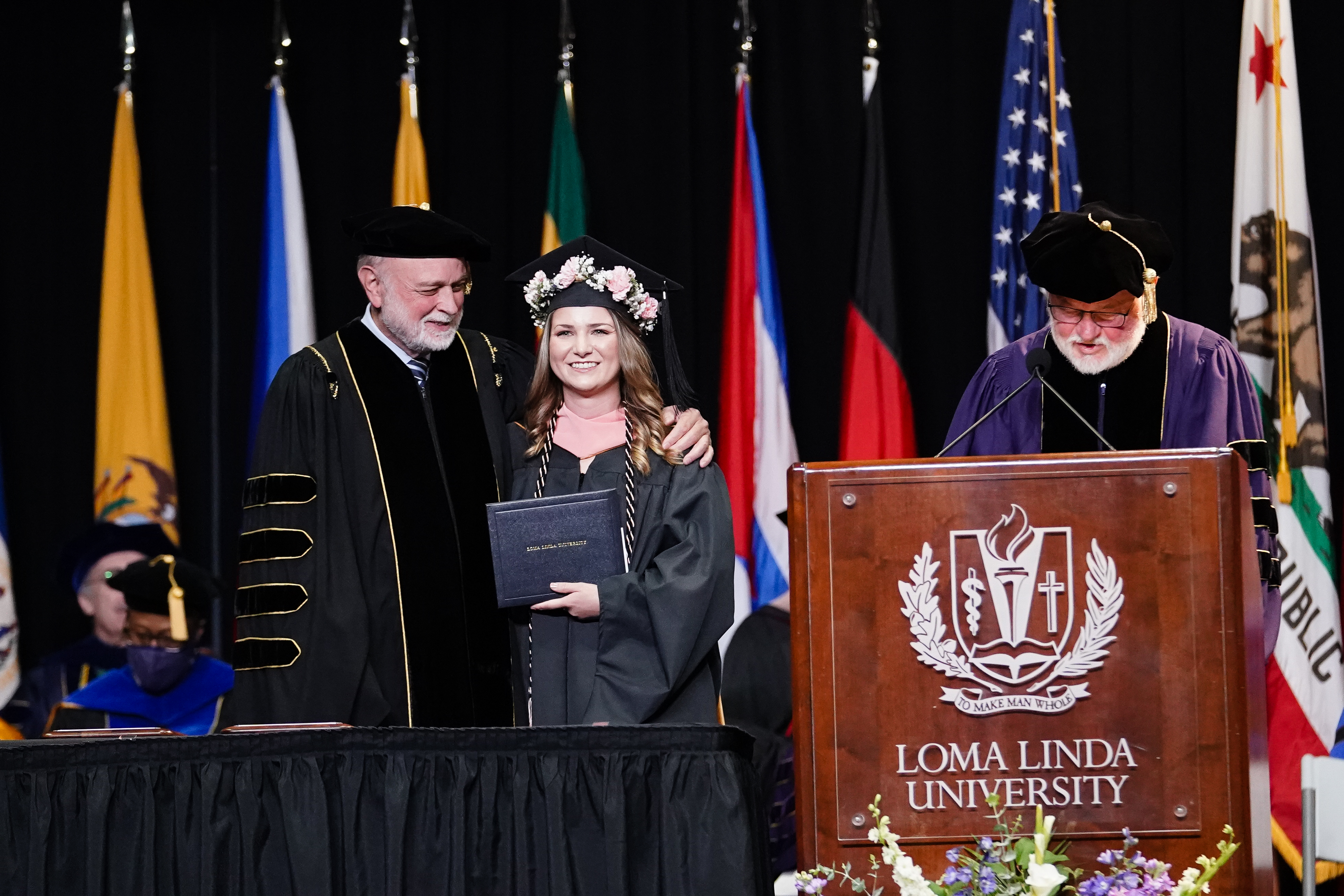 Prior to attending Loma Linda University (LLU), Ms. Pope, attended University of California Riverside, and then served in the Peace Corps as a Community Health and HIV/AIDS field advocate in Namibia.
As a graduate student assistant at the Loma Linda University Health (LLUH) Institute for Community Partnerships (ICP), Ms. Pope's work has centered around health and access equity. She has helped coordinate community-based COVID-19 vaccine clinics, food distribution to food insecure families in San Bernardino, provided support for the coordination of Community-Academic Partners in Service (CAPS) Discovery Pipeline Program, and partnered with the Community Health and Education Workers to pilot a Parent Health Institute for school district families.
Along with her work at ICP, Taylor has collaborated with El Sol Neighborhood Educational Center to develop the Youth Ambassadors program which recruits local adolescents to be trained as community health workers, and has led an evaluation of the Produce Rx program which provides resources and support for community members to make sustainable lifestyle changes. In response to the pandemic, she also volunteered with the Community Care Corps which connected vulnerable community members to resources and evidence-based information. Upon graduation, she plans to continue working with communities locally and globally to build capacity to address health inequities.
Taylor's practical application of her faith to all that she does through her compassionate and respectful approach to her work is amazing and exemplary. The Global Health faculty consider Ms. Pope to be an exceptional student and have no doubt that she will attain great achievement in her chosen profession.
In recognition of her exceptional academic performance, leadership and humility in community engagement, embodying the values of this institution, the School of Public Health names Taylor Pope the recipient of the 2022 PRESIDENT'S AWARD. This award will be presented to her at the Conferring of Degrees for the school.
President's Award