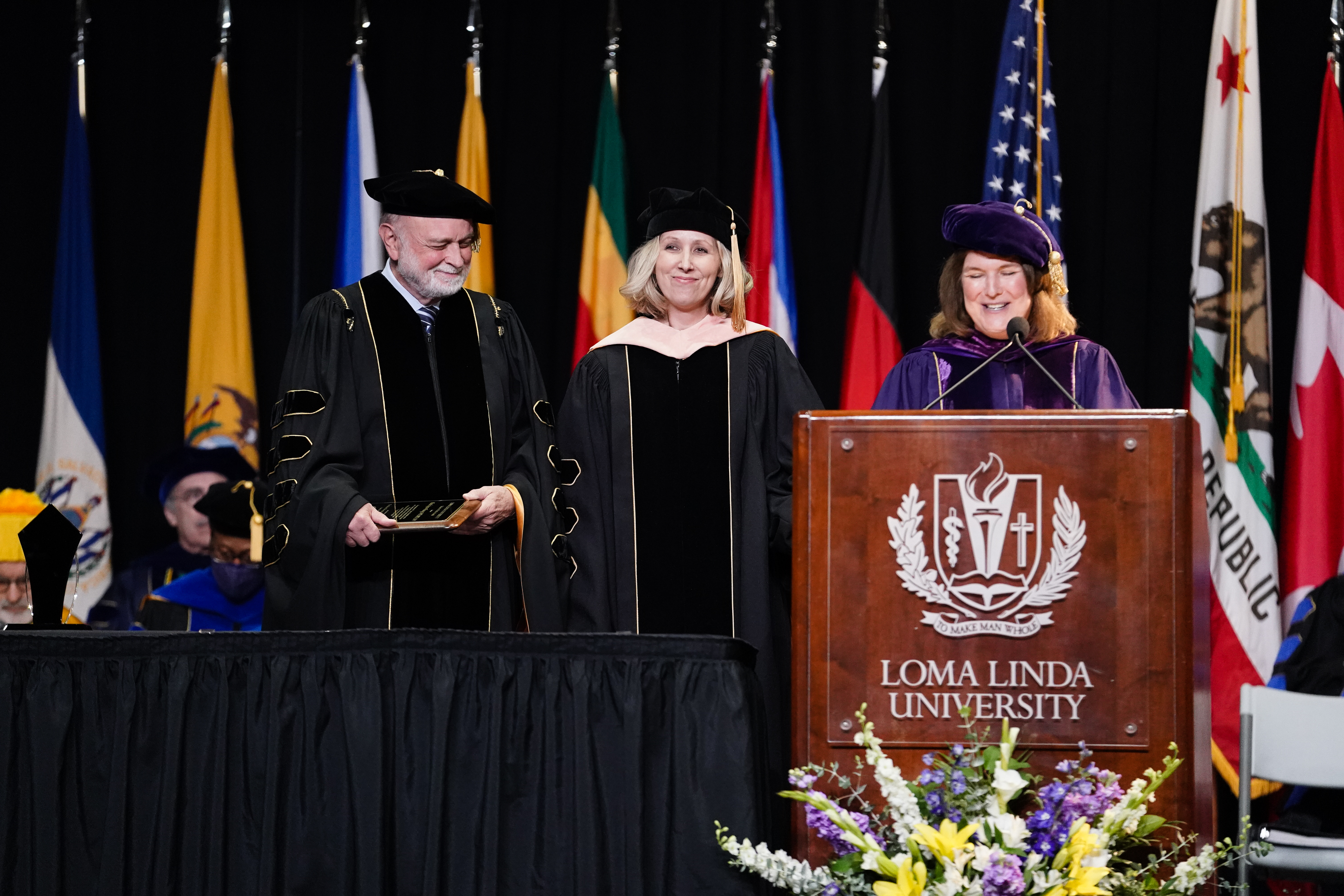 Rhonda Spencer-Hwang has provided excellent leadership and community service as a faculty member and epidemiologist in the School of Public Health (SPH), especially over these past few years in the face of the COVID-19 pandemic. Her passion in researching and helping communities face tremendous health disparities has guided the research she conducts and the services she provides.
Dr. Spencer-Hwang has conducted research to assess the impact on children of residential proximity to a major freight railyard. To encourage participation in the study, she created a theatrical play, trained colleagues and students how to perform it, and along with a team built the stage props. Following up on her work, she developed educational theatre to engage community and promote health education, earning her a five-year grant ($2,000,000) with First 5 Riverside. She has also conducted research on Adventist centenarians to determine how they dealt with stressors in life; little did she know that when she was interviewing them in 2015, she was gaining advice on how to deal with an upcoming and overwhelming pandemic.
This past year, Dr. Spencer-Hwang had her debut book, Raising Resilient Children, published by Tyndale Publishing House. She hopes to use the knowledge she learned from her time with centenarians to encourage families today and to be a guiding light. Within SPH, Dr. Spencer-Hwang and her team produced a live and online show, sharing hope and encouragement from centenarians to viewers around the world.
Partnering with the School of Nursing, Dr. Spencer-Hwang successfully helped to obtain CDC funding for community engagement and vaccine awareness using art and educational theatre platforms. While teaching courses in epidemiology, supporting doctoral dissertations, and conducting research, Dr. Spencer-Hwang received calls to action from community agencies. When the COVID-19 pandemic hit, she actively engaged with communities to best prepare for everything they were going through – from churches, to schools, fitness centers and even the San Bernardino County Health Department, Dr. Spencer-Hwang continues to provide epidemiological support and expertise.
For her exemplary service and commitment to quality public health education, and her contributions to the academic endeavors of the School within the realm of her professional field, the School of Public Health names Dr. Rhonda Spencer-Hwang recipient of the SCHOOL DISTINGUISHED FACULTY SERVICE AWARD. This award will be presented to her at the Conferring of Degrees for the school.
School Distinguished Faculty Service Award