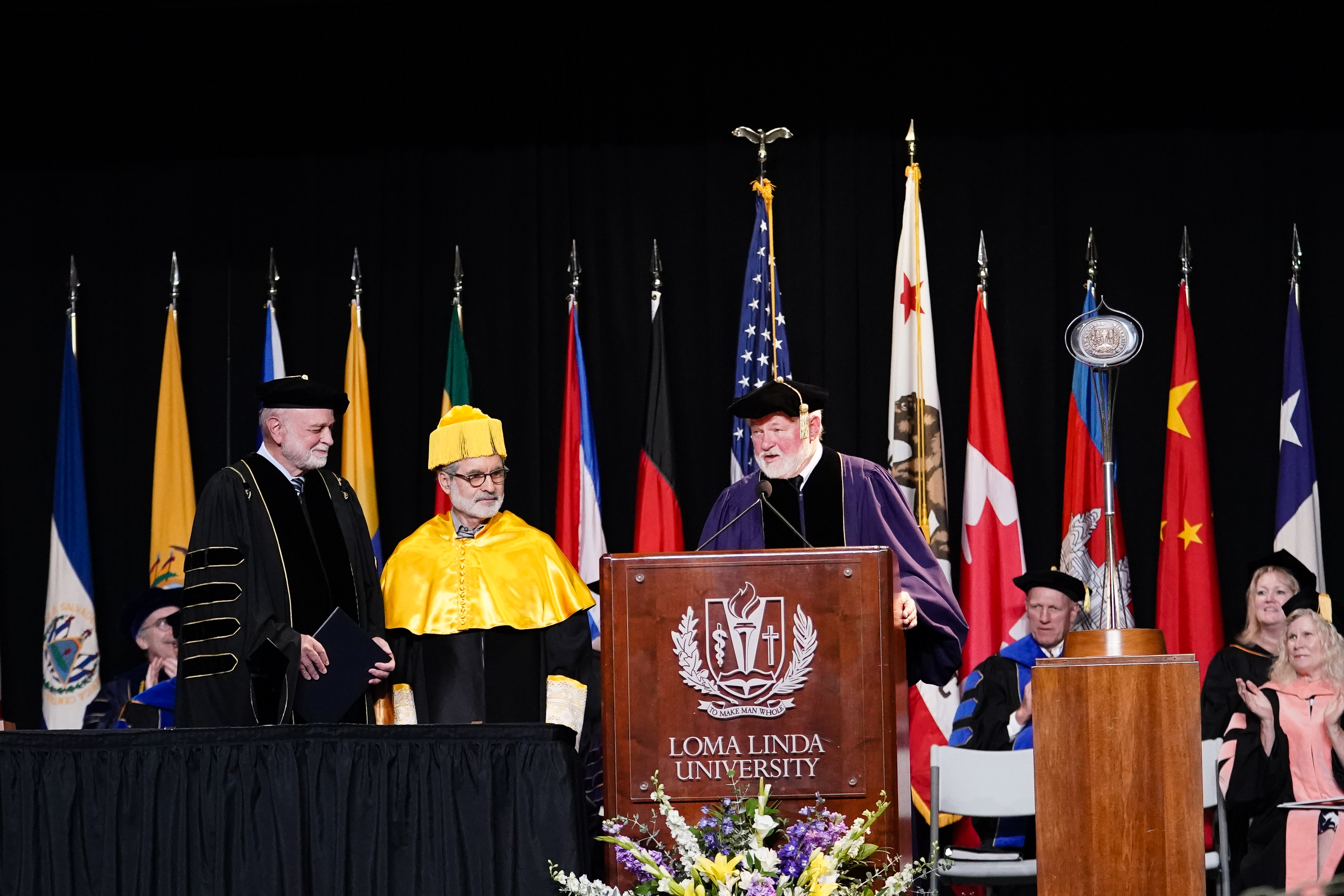 Joan Sabaté is Professor of Nutrition and Epidemiology at Loma Linda University School of Public Health (LLUSPH) where he is Executive Director of the Center for Nutrition, Healthy Lifestyle, and Disease Prevention. Originally from Spain, Dr. Sabaté is a board-certified physician in Internal Medicine who moved to the United States to further train in Public Health Nutrition. He directs the Environmental Nutrition research program at LLUSPH focusing on sustainable diets and explores the interrelationships between the environment and health impacts of food choices, seeking to improve the sustainability, health and equity of food systems.
Dr. Sabaté was the principal investigator of a nutrition intervention trial that directly linked the consumption of walnuts to significant reductions in serum cholesterol, published in the New England Journal of Medicine in 1993. He is co-investigator of the Adventist Health Studies, relating dietary intake with health outcomes, that have the largest cohort of vegetarians. For the past 25 years, he has been the principal investigator of many human nutrition intervention trials investigating the health effects of nuts, avocados, and other plant foods.
Dr. Sabaté is passionate about research and disseminating the findings. He has authored more than 200 research articles in the scientific literature many of them in high-impact journals. He is editor of the reference book Vegetarian Nutrition published by CRC Press, and was the principal architect of the Vegetarian Food Guide Pyramid released in 1987 at the 3rd International Congress on Vegetarian Nutrition, and redesigned in 2008. He has chaired the 4th, 5th, 6th & 7th International Congress on Vegetarian Nutrition, and edited the congress proceedings published in the American Journal of Clinical Nutrition.
For his invaluable leadership in research endeavors, his academic pursuits, and his significant contributions to the scientific community that continue to benefit his field through research and discoveries, Loma Linda University Health is pleased to name Dr. Joan Sabaté recipient of the DISTINGUISHED INVESTIGATOR AWARD. This award will be presented to him at the Conferring of Degrees for the School of Public Health.
Distinguished Investigator Award