MBA in Healthcare Administration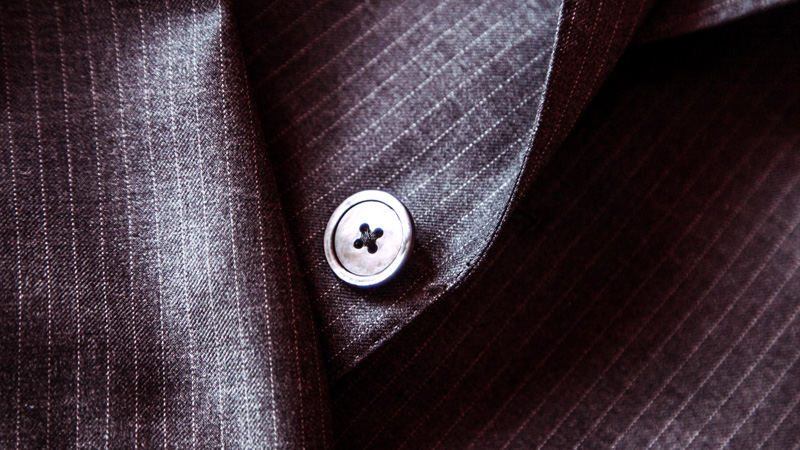 Our Master of Business Administration provides students with a broad understanding of health care management in line with appropriate and relevant industry-leading competencies.
Our students apply principles learned in the classroom by completing an 800-hour practicum in a health care environment. Graduating students are prepared for administrative jobs in health care settings such as centers, hospitals, and dental practices and are ready for leadership in physician groups, health plans, long-term and managed care settings.
The Loma Linda University School of Public Health MBA program provides students with the knowledge, skills, and real-world experience necessary to further their administrative careers in any health care setting.
Health care professionals who are currently employed and have at least five years of professional work experience in health care administration are eligible to apply for a waiver of up to nine units, as specified in the MBA program.
Field Placement Settings of 2013-2014 MBA in Healthcare Administration Students
Field Placement Settings
National or central government in the same country as the program –2 students
State, provincial, or regional government in the same country as the program –0 students
City, county, or other local government in the same country as the program –6 students
Foreign government (all levels) or international quasi-governmental –0 students
Nonprofit domestic-oriented –1 student
Nonprofit/NGOs internationally-oriented –0 students
Private sector, research/consulting –0 students
Private sector, non research/consulting –23 students
Other –0 students
Total –32 students
Possible Careers
Practice Administrator, Marketing Director, CEO, Manager of Physician Practice
Recommended Prerequisites:Accounting, Microeconomics – These recommended courses may be met through an accredited college or university with applicable transcript, MOOC or correspondence with a certificate or passing grade, or by passing a test. Please contact the Admissions office for questions about specific courses or options that are recommended.
Competencies for the MBA in Health Care Administration
The following are the 18 competencies for the MBA program. The competencies are not listed in order of importance or focus. All competencies are important and form a complimentary network consistent with the Mission and Vision of the MBA Program at the Loma Linda University, School of Public Health.
The competencies are broadly divided into Core competencies & Cross Cutting competencies. The core competencies represent the fundamental knowledge, ability, or expertise in a specific subject area or skill set in the field of Health Administration. The cross-cutting competencies emphasize the skills and qualities that all health care administrators will graduate with and is evidenced through their career in the field of Health Administration. A description of each competency is included below.
Core Competencies
Healthcare Knowledge and Policy
The ability to understand and assess the health care sector of our economy with the goal of defining how health care is provided. Be able to understand how to interpret health policy that deals with the structure, process and outcomes of health services including the costs, financing, organization, outcomes and accessibility of care. Also able to understand the study of patterns of disease and injury in human populations and apply this data to the study of the control of health problems.
Organizational Awareness
The ability to understand and learn the formal and informal decision-making structures and power relationship in an organization or industry. This includes the ability to identify who the real decision makers are and the individuals who can influence them and how to predict how events will affect individuals and groups within an organization.
Strategic Orientation
The ability to consider the business, demographic, ethno-cultural, political and regulatory implication of decisions and develop strategies that continually will improve the long-term success and viability of an organization.
Financial Management
The ability to understand and explain financial and accounting information, prepare and manage budgets and understand the principle of making sound long-term investment decisions.
Information Technology Management
The ability to see the potential in and understand the use of administrative and clinical technology and decision support tools in process and performance improvement. Actively sponsors either utilization and/or the continuous upgrading of information management capabilities.
Human Resource Management
The ability to implement management practices that represent contemporary best practices, comply with legal and regulatory requirements, optimize the performance of the workforce including performance assessments, alternate compensation and benefit methods and the alignment of human resource practice and process to meet the strategic goals of the organization.
Marketing
The ability to bring stakeholders in the health care sector together with the aim to ultimately move products, services or solutions from the producer to the end user. Marketing activities include planning, pricing, advertising, selling, and distribution of service.
Operations Management
The ability to analyze and design or improve an organizational process, including incorporating the principles of quality management as well as customer satisfaction.
Quality Management
The ability to understand and use statistical and financial methods and metrics to set goals and measure clinical as well as organizational performance; commitment to and employment of evidence-based techniques.
---
Cross-CuttingCompetencies
Accountability
The ability to hold people accountable to standards of performance or ensure compliance using the power of one's position or force of personality appropriately and effectively, with the long-term good of the organization in mind.
Analytical Thinking
The ability to understand a situation, issue, or problem by breaking it into smaller pieces or tracing its implications in a step-by-step way. It includes organizing the parts of a situation, issue, or problem systematically; making systematic comparisons of different features or aspects; setting priorities on a rational basis; and identifying time sequences, causal relationships, or if-then relationships.
Communication Skills
The ability to speak and write in a clear, logical and grammatical manner in formal and informal situations to prepare cogent business presentation and to facilitate a group.
Collaboration
The ability to work cooperatively with others, to be part of a team. Collaboration applies when a person is a member of a group of people functioning as a team by not the leader.
Initiative
Identifying a problem, obstacle or opportunity and taking action in light of this identification to address current or future problems or opportunities. Initiative should be seen in the context to proactively doing things and not simply thinking about future actions. The time frame of this scale moves from addressing current situations to action on future opportunities or problems.
Professionalism
The demonstration of ethics, sound professional practice, social accountability and community stewardship. The desire to act in a way that is consistent with one's values and what one says is important.